Stone of the month: Green Pearl Granite
January 4, 2022 admin
Granite stone is one natural stone that comes in a plethora of color and pattern choices. Among all the available options, Green Pearl Granite is a popular option in modern architecture. This green Indian granite is mainly known for its amazing tenacity, durability, and low radiation. This is what makes it an ideal choice for both indoor and outdoor applications. The granite is known by several other names like Emerald Pearl Granite, Labrador Escuro, and others.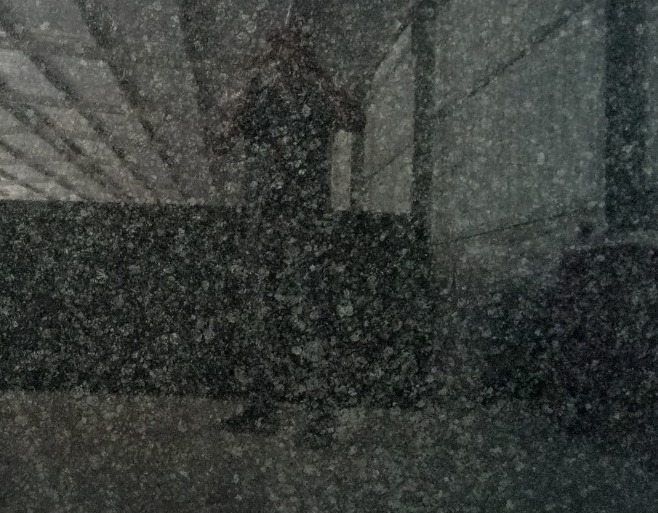 Be it a large-scale commercial construction project or a low-scale home improvement one, the use of natural stone is quite common in today's architectural landscape. Not only does this natural stone lend a stunning look to the overall architecture, but it also levels up the durability and functionality of the space amazingly. From marble to granite, sandstone, there are loads of stone options available for architects and homeowners in regard to the usage of dimension stone.
Whether it's a countertop, tile, slabs, or any other stone product, Green Pearl Granite can be procured in almost all types of stone products with ease. There are many Indian granite exporters and suppliers that have in-house stone treatment facilities that enable them to deliver high-quality granite stones to different parts of the world.
What is Granite?
Granite is made up of primarily two elements – feldspar and quartz. Granite takes shape when thick magma cools down gradually and turns itself into crystals before reaching the Earth's surface.
Granite is an extremely resilient rock and weathers slowly to result in thin soils with very large boulders coming out – with typical tors developing the hilltops. It takes hundreds of thousands of years for this magma to cool down and turn itself into granite. The formation of granite is done under extreme heat and pressure and this is what makes granite highly resistant to scratches and other elements.
The granite is termed as an Igneous Rock which is taken from the Latin word "Ignis" referring to fire. Granite is made up of various minerals, of which quartz, feldspar, and mica are the three major components.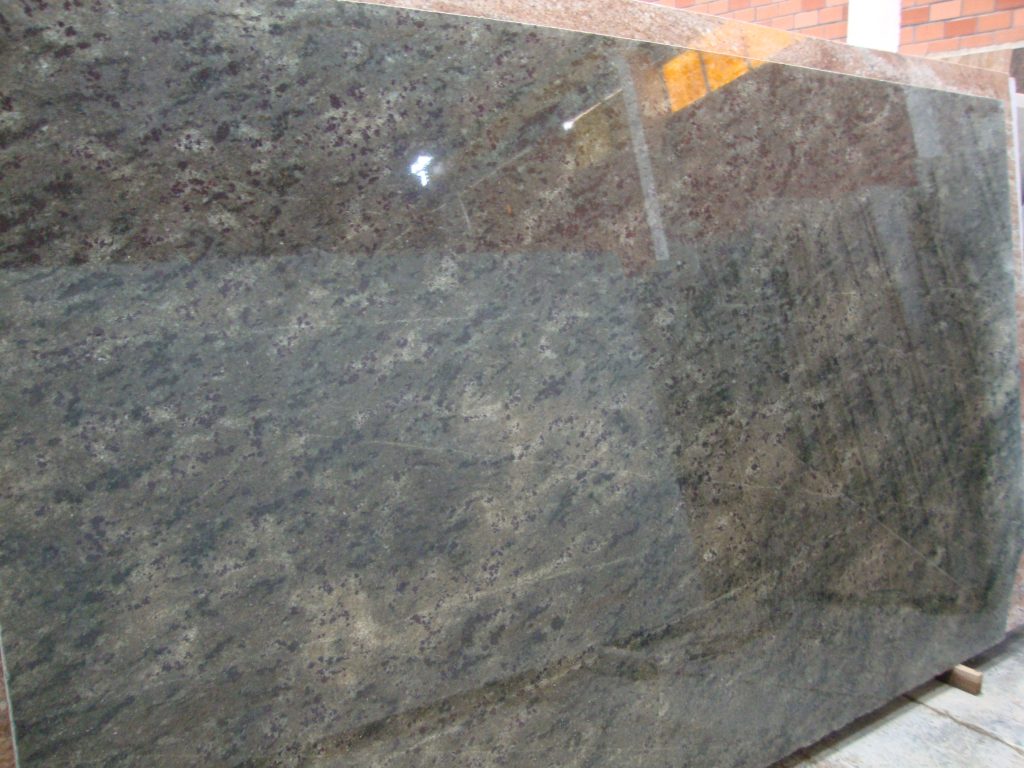 Most quarries of Green Pearl Granite are located in the states of Rajasthan and Gujarat, particularly on the border regions of these two states. Both local and global demands of this green granite are met through these granite deposits.
This Indian green granite highlights a dynamic green color with distinctive small golden veins running over its surface. This overall visual setting gives a rich look to the stone. Due to the regular spread of grains, Green Pearl Granite gels easily with almost any type of décor.
Salient Features of Green Pearl Granite
Lends a rich feel to the overall setting
An ideal choice for both residential and commercial architectural works
Excellent weather-resistant qualities
Available in the form of countertops, vanity tops, cutter slabs, and tiles
Mining of Green Pearl Granite in India
In India, Green Pearl Granite is extracted from the border regions of Rajasthan and Gujarat. There are several granite quarries located in these regions that produce high-quality green granite. Here, the granite is extracted in the form of rough granite blocks.
Once extracted from the quarry, the rough blocks are shifted to dedicated granite processing facilities where they are treated at various levels before the application. The next level of granite processing includes cutting and polishing granite slabs.
Processing Unit
Since these rough blocks can't be used directly in an application, they need to be cut into smaller sizes to make them application-worthy. The most commonly processed granite sizes are gangsaw slabs, tiles, cutter slabs, countertops, vanity tops, and more. Depending on the exact nature of the application, a particular granite is further processed.
The most commonly available sizes of Green Pearl Granite are:
Cutter slabs – 180 x 60 cm up in 2 & 3 cm
Gangsaw slabs – 260 x 160 cm up in 2 & 3 cm
Tiles – 30×30, 30×60, 60×60 cm
Countertops and vanity tops – Custom sizes
Finished Material
Once the Green Pearl Granite is cut into precise sizes, the next stage is to treat the stone surface in such a way as to achieve the desired finish. The selection of a particular surface finish depends on the exact application where the stone is supposed to be used. This green granite comes with machine-cut edges.
Moreover, a neatly polished stone looks amazingly beautiful and serves people for longer periods. The commonly done finishes on Green Pearl Granite are:
Polished
Bush-hammered
Lepatora
Leathered
Brushed
Flamed
The Bottom Line
In both indoor and outdoor architectural projects, the use of Green Pearl Granite is quite prevalent due to its upscale visual characteristics. A royal green background with evenly spread small golden veins gives a majestic visual appeal to the overall décor of the space. This green Indian granite is very popular in countries like the USA, UK, Germany, Australia, and others.
Since Indian granite is known to be of high quality as compared to other granite stones, India emerges as a leading exporter of Green Pearl Granite and other granite stones to different parts of the world.