Known by different names like Dumgere Green Granite, SR Green Granite, Verde Star, Hasan Green Granite, Verde India Granite, and Indian Green Granite, this granite stone is a perfect choice for a wide range of applications like countertops, vanity tops, stairs, flooring, and wall cladding. Due to its amazing strength and low-maintenance properties, this granite is in great demand worldwide.
Hassan Green Granite is primarily admired for its outstanding beauty, natural shine, and durability. Featuring deep grey and white flecks over a dark-green backdrop, this Indian granite comes in different colors and finishes which makes it a stone of choice among construction contractors, architects, landscapers, builders, and others. Among various granite variants, Hassan Green Granite is a leading one that is quarried from the Hassan region in the state of Karnataka and lends an irresistible visual appeal to any space.
What is Granite?
Granite is considered as an igneous rock that is coarsely-grained and made up of primarily alkali feldspar, quartz, and plagioclase along with several other minerals, This presence of various minerals and their difference in profusion and modification is found to give granite a number of colors and textures that we get to see. In actuality, granite refers to a plutonic rock that is known to have around 10 to 50% quartz  (white color) and 65 to 90% feldspar which is usually of pink or white color.
Granite comes under the category of invasive igneous rock, which simply means that it is the result of the cooling of the molten rock beneath the earth's surface. It is generally believed that the more time the rock takes to cool down, the bigger its crystals would be. During the development of granite stone, it is suppressed heavy amounts of rock and sediment required to generate an ample amount of heat to melt the rock.
Hassan Green Granite is of dark green color and is sourced from the southern state of Karnataka. It tends to bring a touch of nature to any place where it is installed. Besides this, there are several other types of high-quality granite that can be imported from India at the most competitive rates.
Salient Features of Hassan Green Granite
Feature an even smoother surface texture
Perfect for both indoor and outdoor applications
Doesn't drop its color on continuous exposure
Ideal for backsplashes, fireplaces, countertops, vanities, tiles, monuments, and paving
Mining of Hassan Green Granite in India
This dark green-colored granite is mined near Hassan, West Ghats in the state of Karnataka. This is why it is included under the category of South Indian granite. There are many quarries available in the region from where high quality granite stone is quarried in the size of rough blocks.
These blocks are then transported to granite processing units where further processing of the stone is done using heavy and light machines. However, Hassan Green Granite rough blocks can also be imported by B2B buyers in different parts of the world.
Processing Unit
This next stage of granite processing encompasses the cutting of large-size granite blocks into slabs of different sizes. The cutting is done to match the specific needs of any construction project. For example, a modern wire cutting machine is used to transform rough blocks into slabs of specific sizes. Moreover, these slabs are treated precisely to extract tiles of different widths. The embracement of newer technology in the stone industry has resulted in great time savings.
The foremost objective of this kind of treatment is to cut the rough block of Hassan Green Granite into smaller and usable slabs and tiles that would not only be easy to transport but use too. From using highly advanced stone cutting machines to using small hand-held tools like mauls and axes, granite manufacturers in India use a variety of tools and equipment to get the stone in the desired size and finish.
Finished Material
This is one aspect of granite processing where the granite stone is processed to achieve a specific size and finish. And when it comes to doing it, the role of finishing becomes crucial. There are different types of finishing that can be done on the granite surface.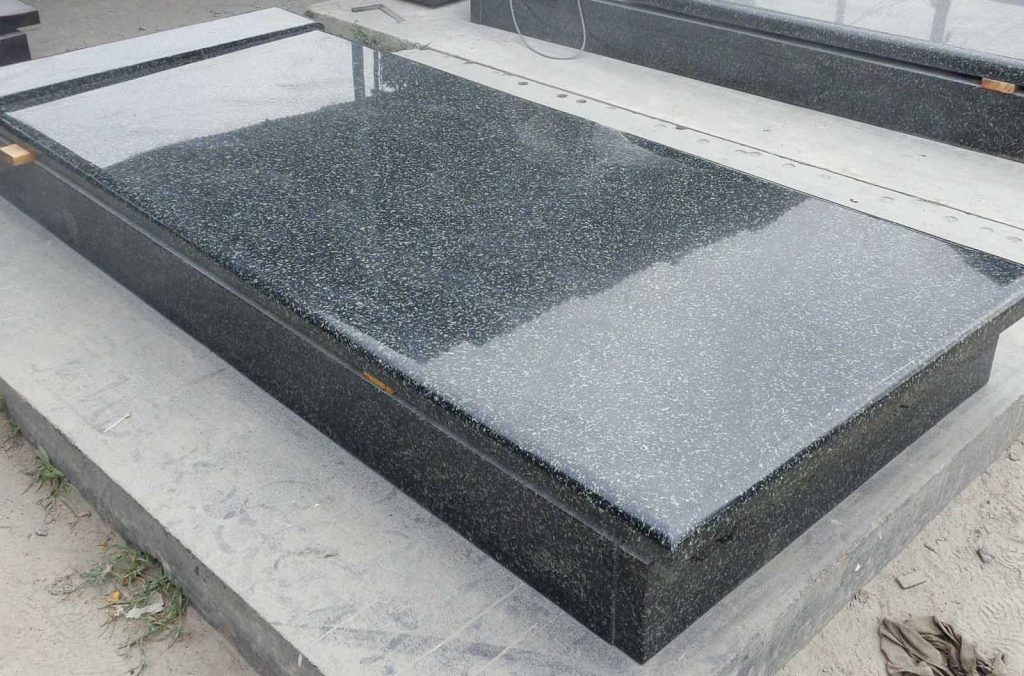 The leading granite manufacturers in India use high-quality polishing power to give a particular finish to the stone. This process is also done at a granite processing center.
The most commonly prepared sizes of Hassan Green Granite are:
Countertops and vanity tops – Custom sizes
Cutter slabs – 180 x 60 cm up in 2 & 3 cm
Gangsaw slabs – 260 x 160 cm up in 2 & 3 cm
Tiles – 30×30, 30×60, 60×60 cm
Finishes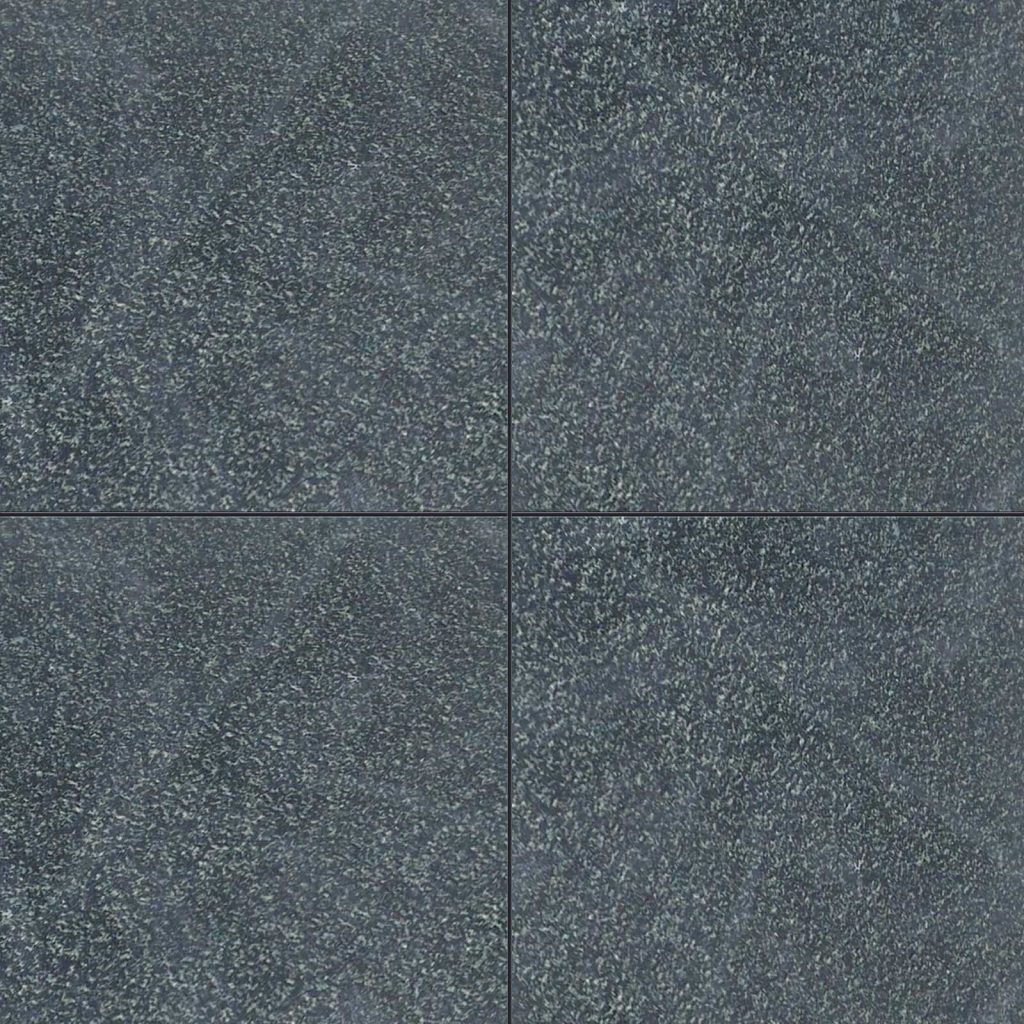 The granite stone finish is what gives it a shinier look and makes it a useful asset for the end-user. It is important to choose the right finish so as to meet the needs of the product application. It is basically the actual needs of the application that determine the exact finish. The most commonly applied finishes on the granite surface are:
Polished – It is the most commonly used finish on a granite surface. Its main task is to protect the surface from usual scratches and make the stone easier to wipe.
Honed – The finish is applied to the stone surface when the application needs a slip-resistance feature like flooring or countertops. Specialized machines are used to attain this type of finish.
Leathered – This finish is performed by scrubbing the stone with diamond-tipped brushes. It results in an extremely stylish finish with improved stain resistance properties.
Flamed – Under this finish, the stone surface is exposed to high temperature which causes grains and unique colors on the same. It is an exquisite finish that is done for special applications.
Bush-hammered – It is another popular textured finish and used mainly for outdoor applications. A bush hammer tool is used to apply this finish.
Installation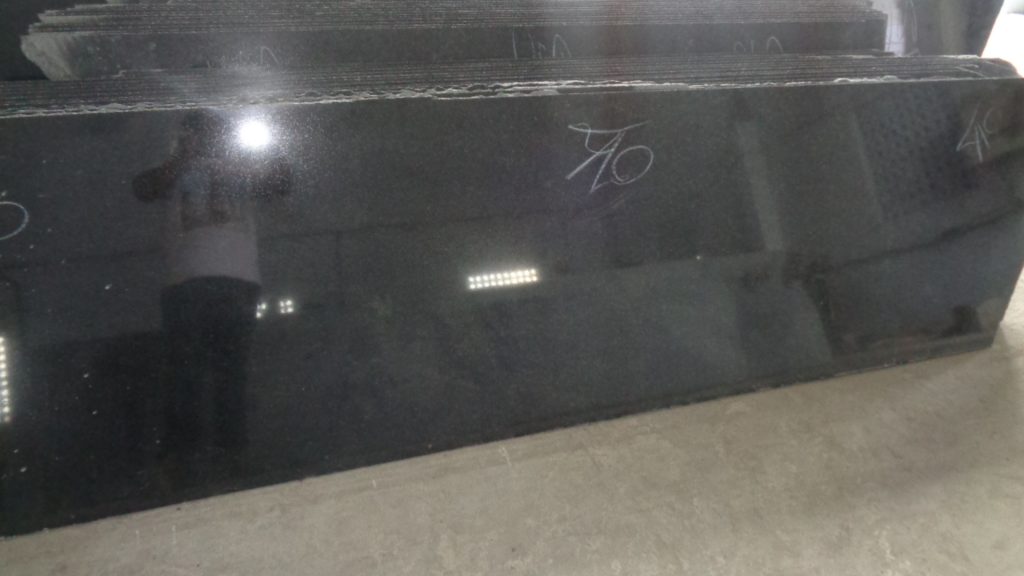 Boasting a natural green color tone, this granite carries an inherent ability to lend a touch of nature and freshness to the surroundings. Moreover, it is found to complement almost every kind of décor setting.
Being a popular granite stone for both indoor and outdoor architectural applications, Hassan Green Granite always tops the list of most popular Indian granites. Nevertheless, its frost-resistant properties make it a stone of choice in colder countries like the US, UK, and Canada. This granite can be obtained in the form of rough blocks, tiles, slabs, and custom dimensions.