A large number of consumers don't have any idea about the classification of different sorts of granite available in the competitive market. B2B buyers are well aware of the grades of granite and they purchase granite products as per their commercial needs. There are different levels of granite and each grade is quite different from one another in terms of quality. With this content, granite enthusiasts will know more about the aspects and features of granite stone that decide the level of granite quality.
Granite quality grades or levels accepted worldwide
Primarily, there are three grades or levels of granite quality. The grade of a granite slab or tile product is marked by a few features such as veins, colors, thickness, markings, pitting, and materials from which the stone is made of. When you compare a low-grade granite product with a higher grade product, you get visible differences. It is the presence of soft and hard materials in the stone that makes it resistant to the vagaries of nature. Let's have a look at the top three granite quality grades that help granite enthusiasts understand the value of granite.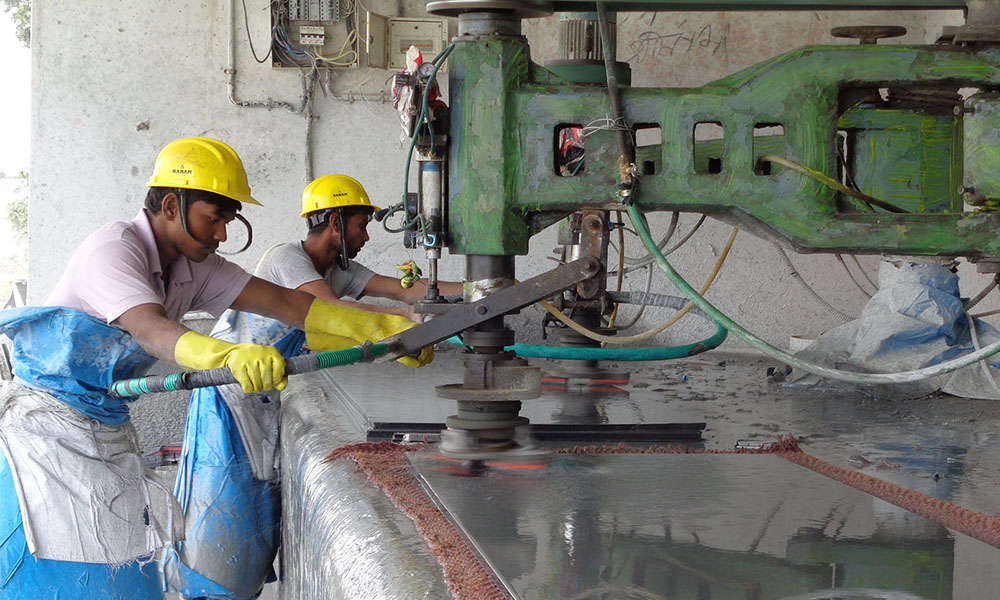 Commercial (Entry-level) quality granite
"Builder" or "Commercial" grade
Low-grade or second choice granite
Excess soft minerals mixed into the stone
Less color variation than higher-rated products
The lowest grade of granite with standard colors
Granite is cut thinner and is usually pre-fabricated
Applications – Apartments, pre-fab remodels, and furniture
General thickness size – 5/8 inch (15-16mm)
Often imported from China
Ideal for homeowners who want granite on a budget
Not ideal for a high-traffic room
Standard (Level-2) quality granite stone
Clear colors and interesting patterns
Doesn't deliver much uniqueness
Tougher and durable than level 1 granite
Little more unique in color and design
Doesn't have scarce unusual patterns and colors
General thickness size – 3/4-inch
More variety of marking on the surface
Often imported from India or Brazil
Premium or top (Level-3) quality granite
Exotic or high-end labels with a difference
Top-quality with one-of-a-kind colors, variations & patterns.
Very rare in appearance, colors, and pattern
The most beautiful granite from a rare granite source
Purchased by the United States from India or Brazil 
General thickness size – 3/4-inch
In addition to these three granite quality levels, there are also other levels that matter the most when it comes to checking the overall granite quality. These levels may be related to the color preference and the cost of the granite stone.
Reality check with inherent properties and laboratory tests
Granite is a natural stone and it has lots of inherent features that make the stone the first choice of all homeowners and construction engineers. To better understand the quality of granite stone, buyers must comprehend various properties of the stone. Besides, there are lots of laboratory tests that stone experts do to define the worth of the granite stone product.
Laboratory tests to decide the quality of granite stone
Chemical resistance test
Dimension test
Frost resistance test
Modulus rapture test
Mohs scale hardness test
Porosity test
Specific gravity test
Thermal shock test
Water absorption test
Chemical properties of granite
Alumina (Al2O3) – 11­ 14%
Iron (Fe2O3) – 1­2%
Iron (FeO) – 1 – 3%
Lime – 1.00%
Magnesia (Mg0) – .5 – 1%
Potassium Oxide (P2O5) – 3 – 5%
Silica (SiO2) – 70­77%
Soda (Na2O) – 3 – 5%
Titina – Less than 1%(.38%)
Water (H2O) – 0.03%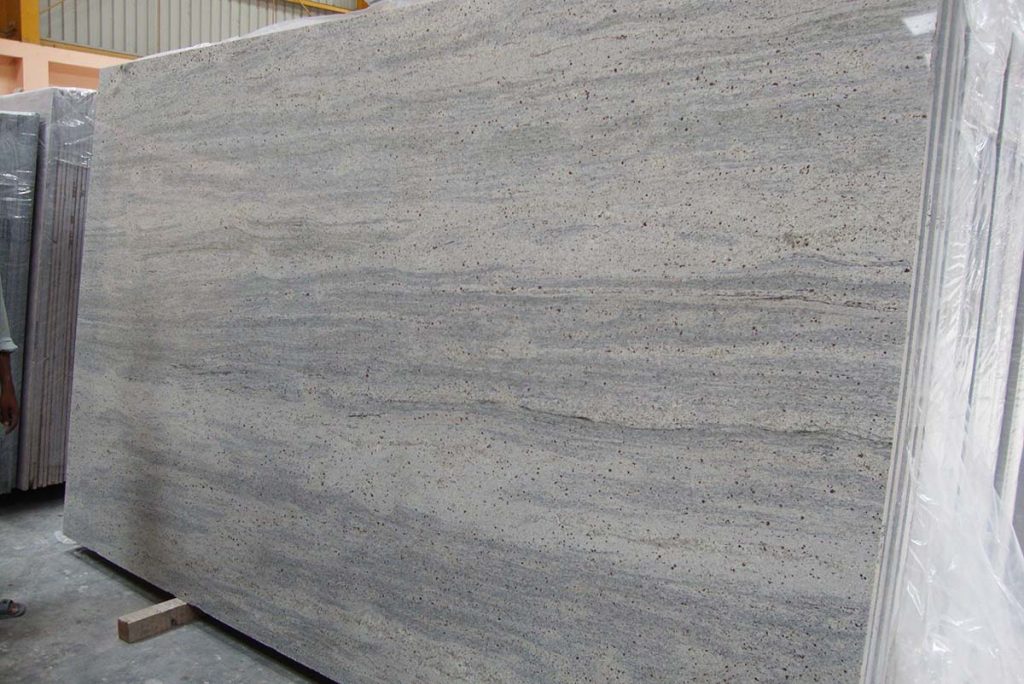 Physical properties of granite
Porosity/permeability – Negligible (Range 0.2-4%)
Thermal Stability (No changes with the change in temperature) – High resistance to chemical erosion and impervious to weathering from temperature
Co­efficient of expansion – 4.7×10­6inch – 9.0×10­6 inch
Variegation – Consistency in color and texture
Hardness – Hardest stone with excellent wear tendency
What is a quality inspection done by granite factories?
It is a granite stone factory where granite experts process various stone types to induce top quality stone products for various residential and construction projects. From stone cutting to stone polishing and from stone trimming to stone edging, there are lots of activities that granite experts do to bring the best out of the stone and make it useful for end-use. A certified granite stone supplier from India sells and supplies top quality granite colors at competitive prices. Although B2B granite buyers know everything about granite quality levels, yet following are some aspects that can help all granite buyers know more about how granite quality inspection is done at various stages at granite factories in India.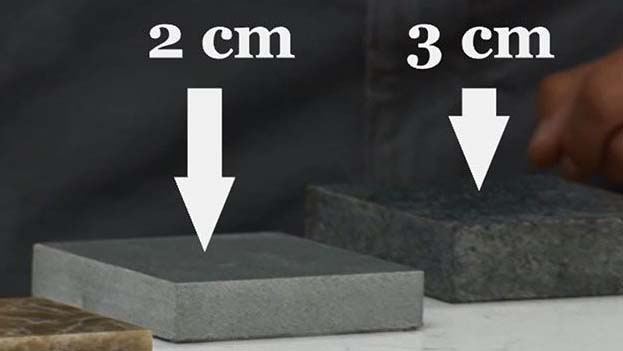 Activities to do in granite inspection
Checking granite slab or tile size (standard or custom)
Observing surface smoothness and finish
Checking impurities inside the stone such as fissure, cracks, and speckles
Checking granite uniformity and thickness variation
Checking granite edges (should be properly trimmed)
Check granite polishing with gloss meter (Ideal gloss more than 85)
Checking the presence of lines and patches over the surface.
The size of the granite (square or rectangular)
Observing granite dimension as per actual size and tolerance
Observing granite thickness (minimum 15 to 20 mm)
Detecting Color and thickness uniformity
Detecting Homogeneous crystalline texture
Some buyers also evaluate granite quality based on the cost and color of the granite stone products. While buying stone products from Indian, all buyers need to demand laboratory reports of granite stone of their choice.