Blog
The Increasing Acceptance of Black Granite Countertops
September 27, 2023 admin
You constantly seek for the surface that may make the area more enjoyable and safer at the same time when you intend to renovate your kitchen or bathroom, whether you are a health fanatic or a germaphobe. A fantastic countertop provides a room a high-end appearance and guarantees a healthy way of living. Though countertops can be prepared from different natural stones, black granite countertops have their own acceptance in the world of construction.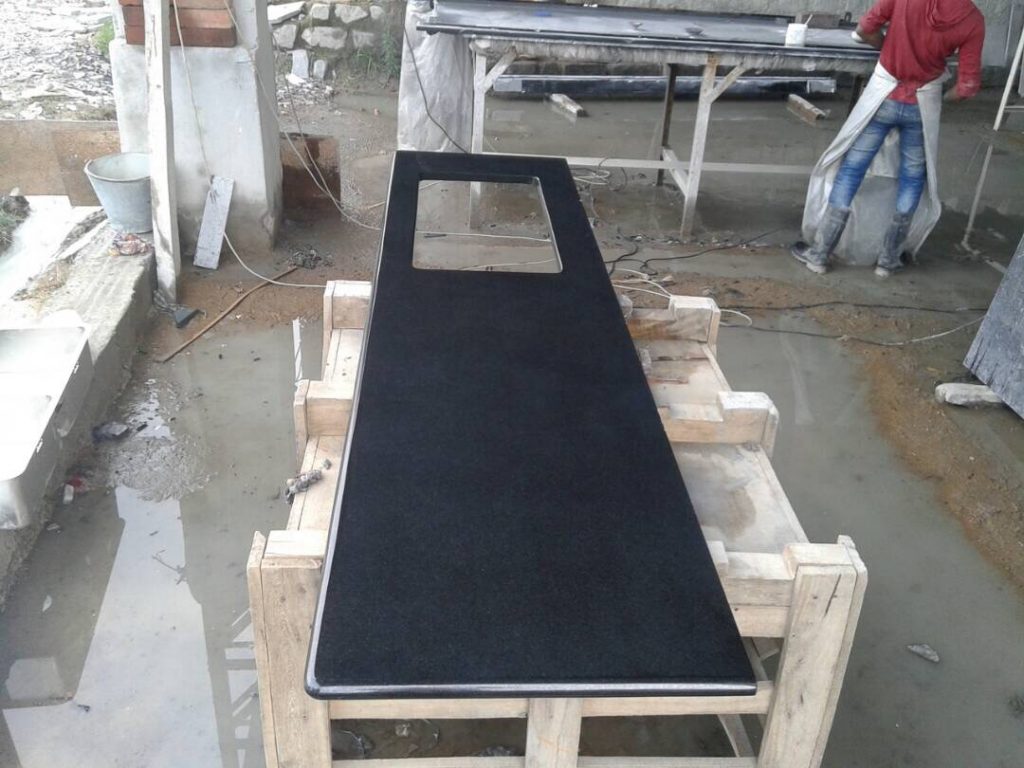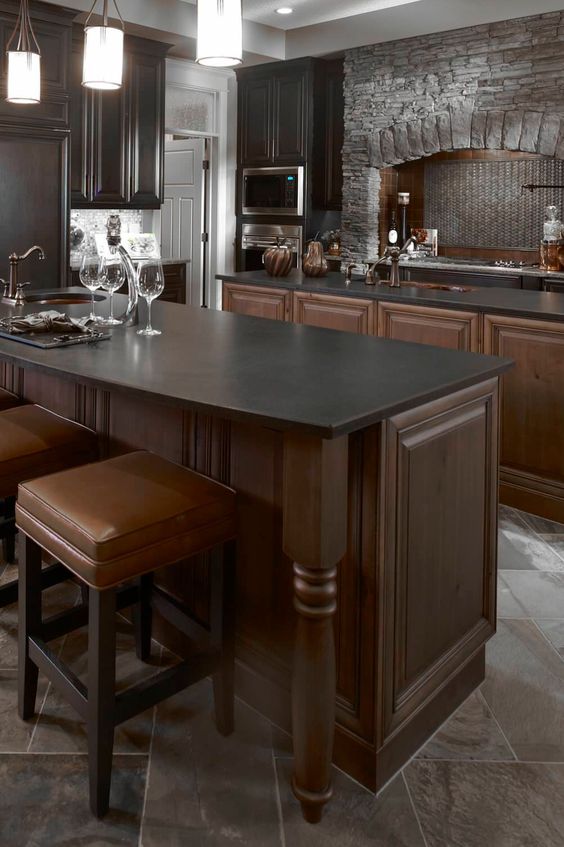 A countertop is something that completely assists you in the kitchen without getting in the way of your work, whether you're packing lunches for the kids' school or cooking a beautiful family supper. Countertops come in a variety of styles and colours that are now offered on the market. Recycled glass, soapstone, quartz, aluminium, laminate, and other types of grapehites are among the numerous novel materials that are introduced every day.
But black granite countertops are the best since they offer more performance qualities if you're seeking for a happy-go-healthy countertop. The kitchen receives a remarkable transformation thanks to the black counters, which project a magnificent appearance.
Well, being a watchful client today is more crucial than being an uninformed one. Before choosing a choice, consider the material's life cycle, how long it will be used for, and what it will be used for.
Black granite, which comes in a variety of textures and is reasonably priced, is one of the most appealing materials. Carbon crystals found in granite are resistant to heat and moisture. Additionally, the hue black is distinctive.
As a result, it has long been the top option for individuals. In order to better comprehend granite countertops, let's concentrate on their benefits and drawbacks.
• It enhances a kitchen's attractiveness.
• It draws attention to the black-friendly tones of the kitchen cabinetry and ups the aesthetic appeal of the space.
• It is heat- and water-resistant.
• Polish and brushed treatments are two of the potential finishes for the black granite countertop. The polished surface accentuates anything kept on it and sparkles like a mirror.
• One may choose the texture he desires, and it will show, since with black granite countertops, the texture is highlighted rather than lost.
• It is a study tool and has to be put in the kitchen with extreme caution.
• If not installed properly, it might break and get damaged.
• To keep its look, it requires ongoing upkeep.
Pros and Cons of Black Granite Countertops
Ways To Give Your Kitchen A Stunning Look With Black Granite Countertops
Everything has happened to us. Those high-end publications and television programs present enticing images of shiny black surfaces. Every time we try to combine kitchen cabinets perfectly, the abundance of choices leaves us feeling overwhelmed.
So, there is no longer anything to be concerned about. You may receive the best-sorted color selections that look stunning and work great together with black granite countertops. You may select the required cabinet's preferred color, finish, form, and storage choices.
Whether you have a PVC modular kitchen, a low-cost modular kitchen, or a semi-modular kitchen, cabinets and countertops may alter the appearance of your kitchen design.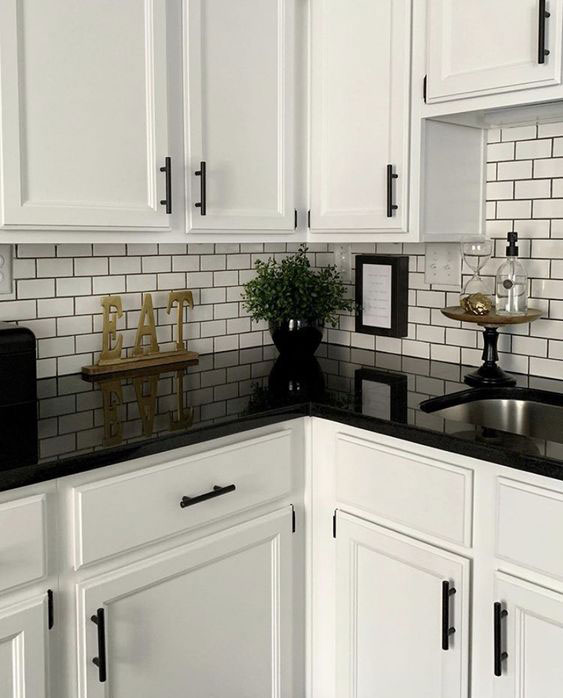 White: Black granite countertops paired with white cabinetry are a classic combo. Regardless of your kitchen's style, it makes a beautiful contrast and a bold design statement. It may look nice with a variety of kitchen layouts, including a tiny modular kitchen, an L-shaped kitchen, a U-shaped kitchen, or a straight kitchen.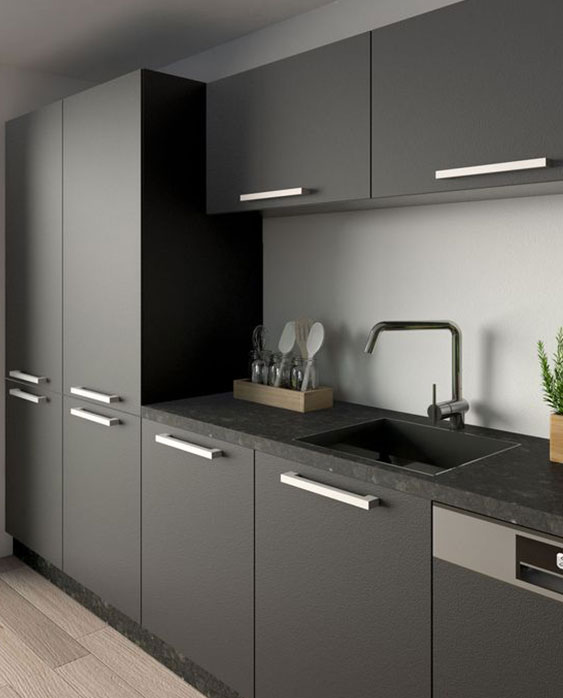 Grey: A kitchen with black granite countertops looks classy and pairs nicely with subdued colors. Grey is a subdued tone that provides the kitchen with an opulent appearance. The combination of grey cabinetry and black granite worktops may offer depth and dimension without muting the space.
Cream: The cream-colored counters give your kitchen a modern appearance and warmth. It looks fantastic with muted brick walls and an earthy Italian design. Granite countertops made of black pearl can improve this look.
Citrus: Each season, a slew of new trends appear, but a black kitchen countertop and a citrus hue combined may make a striking statement.
Black granite countertops in contemporary kitchens offer a sleek, modern appearance. To complete the sleek but contemporary design, you may paint the walls white. When used in a parallel modular kitchen, this may look magnificent.
Is maintaining black granite difficult?

Maintaining black granite is not that difficult. Since it is significantly less porous, it is simple to clean and less likely to discolour. Depending on the kind of granite, sealing may be necessary to keep the surface smooth.
What type of cabinet material would complement black granite countertops?
Black granite and wooden kitchen cabinets go great together. The black granite countertops are highlighted by the material and textural contrast. The look of light brown cabinetry is appealing and inviting. To add another material to the design, think about installing smooth metal white cabinets above the countertop.
Is black granite suitable for use as kitchen counters?
Because it is simple to maintain, has a traditional and timeless appearance, and works well with a variety of colours and materials in kitchen design, black granite is a wonderful choice for worktops.
How much is black granite?
Black granite countertops come in a variety of pricing points, allowing you to choose one that fits your budget. Depending on the type of black granite, prices vary.