Though granite stone comes in several colors and finishes, white granite is the most popular one among architects, builders, homeowners, and construction experts. Due to its astonishing visual appeal, glossy appearance, and the ability to complement any décor, white granites emerge as the most sought-after alternative to marble in terms of durability and looks. There are many Indian granite suppliers that provide high-quality granite stones.
---
Why Indian Granite Suppliers?
Granite is a widely emerging natural stone sourced from different parts of the world, however, Indian granite is better than its counterparts across various parameters like looks, variety, price, quality, finish, and applicability. Do you know there are more than 300 varieties of granite stone available in India? India has one of the largest reserves of granite stone in the world with an estimate of nearly 13.87 crore tons.
One crucial thing that makes India a pioneer in granite manufacturing and supply is its widespread geological distribution of stone: From North India to South India. From Andhra Pradesh to Tamil Nadu, from Rajasthan to Karnataka, and from Orissa to Madhya Pradesh, hundreds of thousands of natural stone quarries deliver rough and untreated blocks of different sizes and types.
According to various leading Indian granite suppliers, "Indian white granite is essentially known to award a touch of luxury and splendour to any room without restraining the durability aspect. Some of the most demanding variants of white Indian granite are Alaska White, River White, Colonial White, New Kashmir White, Moon White, and Imperial White."
These granite variants can be obtained in different shapes and size like rough blocks, gangsaw slabs, cutter slabs, tiles, vanity tops, stone articles, and others. However, the B2B granite buyers can buy them in both standard sizes as well as custom sizes.
---
Thunder White Granite
Ideal for exterior and indoor settings, Thunder White Granite is one of the most popular Indian granite stones. This stone is known to endure adverse climatic conditions from harsh summers to bitter cold.
This white Indian granite sourced its name from the light grey-hued stains on its surface that gives the look of a thunderstorm to the viewers. A wonderful option for residential and commercial construction submissions, this white granite is mainly used on Walls, Stairs, Countertops, Fountains, Flooring, Fountains, and Window Sills.
Considering the particular granite slab, the design shapes can be linear or web-like, with multi-faceted program options to complement various construction applications.
New Kashmir White Granite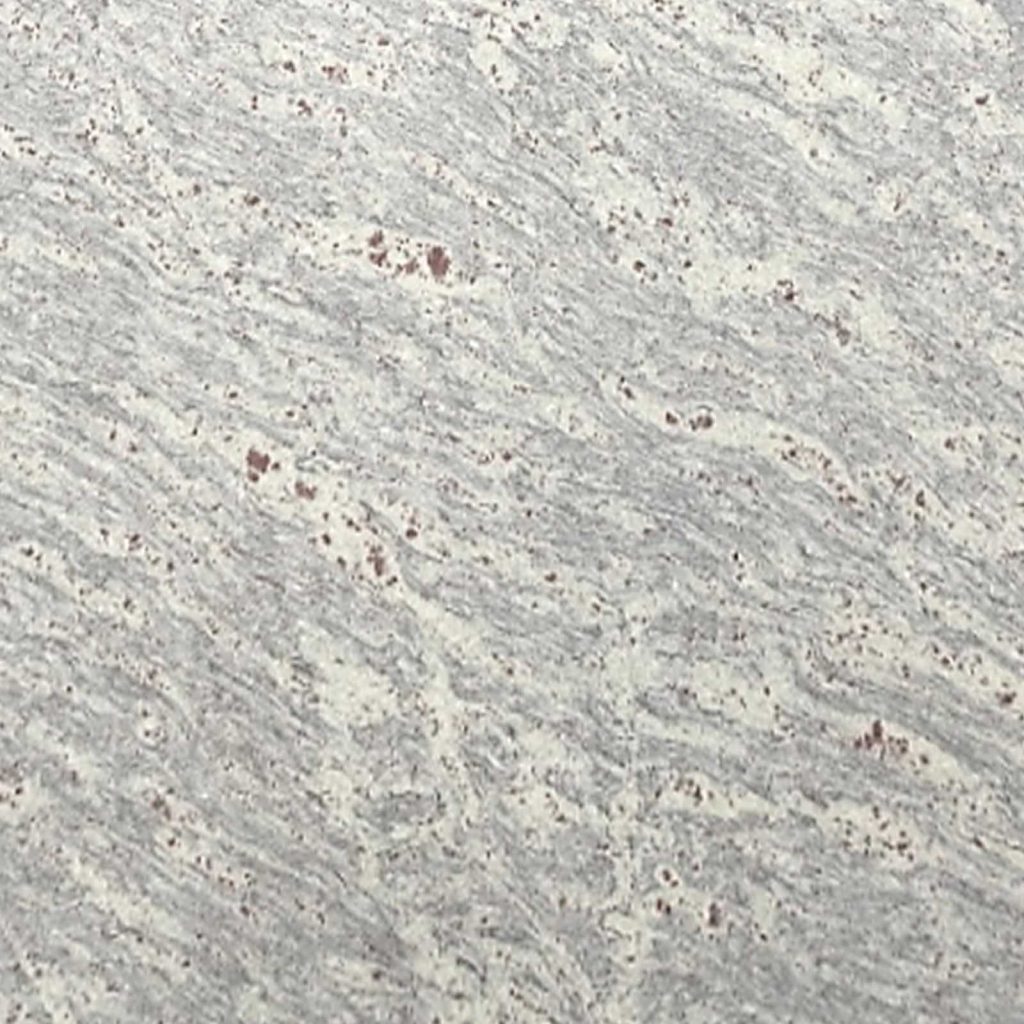 Also called New White Kashmir Granite or Cashmere White, this natural stone is one of the most commonly picked choices for both commercial and residential architectural applications. It boasts a lax snow-white backdrop with grey and red-colored strips scattered evenly all over its surface.
It is hard-wearing, tougher, and also known to be one of the nimblest granites available in the industry nowadays. Due to its upscale looks and excellent weather confrontation capabilities, it is primarily installed in hospitals, restaurants, hotels, monuments, casinos, public office buildings, waterfalls, exterior cladding, countertops, fountains, and others.
When used in outdoor areas, Kashmir White Granite's weather rate stands at less than .125″ every 1,000 years.
Imperial White Granite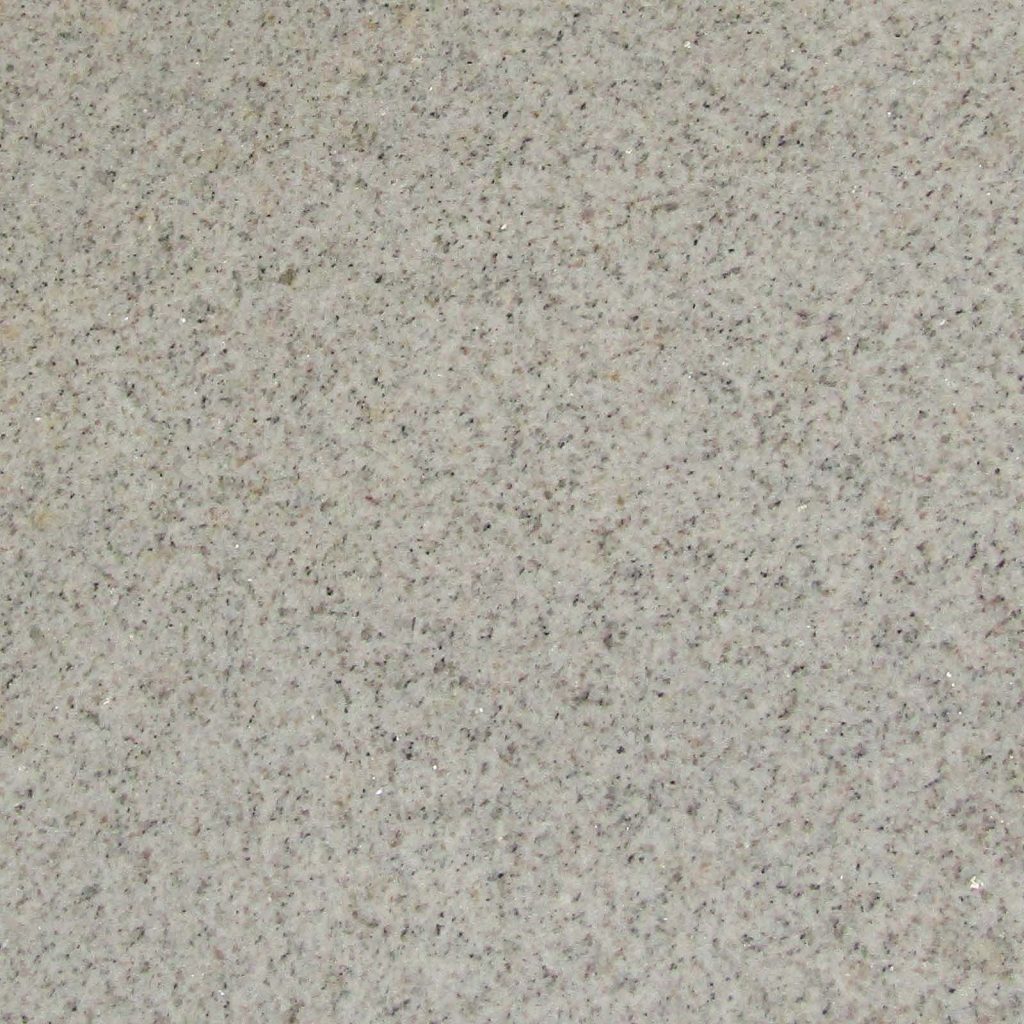 Among the varied varieties of Indian white granites, Imperial white granite comes up as a wonderful choice for exterior and interior wall cladding, furniture, countertops, fountains, elevator panels, curtain wall panels, and regions that ask for a lasting nature-kissed surface.
In different parts of the world, it is known by different names like Tippo White Granite, Juparana Avorio Granite, Tippu White Granite, Irish Cream Granite, Bianco Imperial White Granite, and Tipu White Granite.
Above all, this granite stone highlight a subtle-hued background textured by tiny blue-gray dots dispersed all over. Its widespread texture not only looks heterogeneous but also shows superb resistance to moisture.
New Ivory White Granite
Ivory White Granite's surface pattern is characterized by extremely tiny grey/black-colored spots and flecks on a milky-white backdrop. It is also called Colonial Ivory Granite or Milky White Granite.
Due to the superb weathering properties of this Indian white granite, it stays in high demand all across the world and is used primarily for mosaic, countertops, flooring, stairs, fountains, window sills, and other architectural applications.
Available in different types of finish by different granite suppliers in India, this white granite can be bought in both typical as well as custom dimensions by B2B natural stone buyers worldwide.
Moon White Granite
Usually a mid-level granite, Moon White Granite always remains a hot favorite among white granite suppliers worldwide.
This highly versatile Indian white granite is an all-time favorite choice for applications like flooring, backsplashes, flooring, and residential and commercial outdoor surfaces. Emphasized by a white backdrop, this natural stone boasts grey swirls and an accumulation of shadier black mineral deposits. These darker mineral deposits produce the look of craters that are visible on the moon.
In the architectural landscape, this white Indian granite is known by various names like Lunar White Granite, Moonlight Granite, White Moon Granite, Morning Mist Granite, Kashmir Pearl Granite, and Emerald White Granite.
---
Popular Sizes of White Indian Granite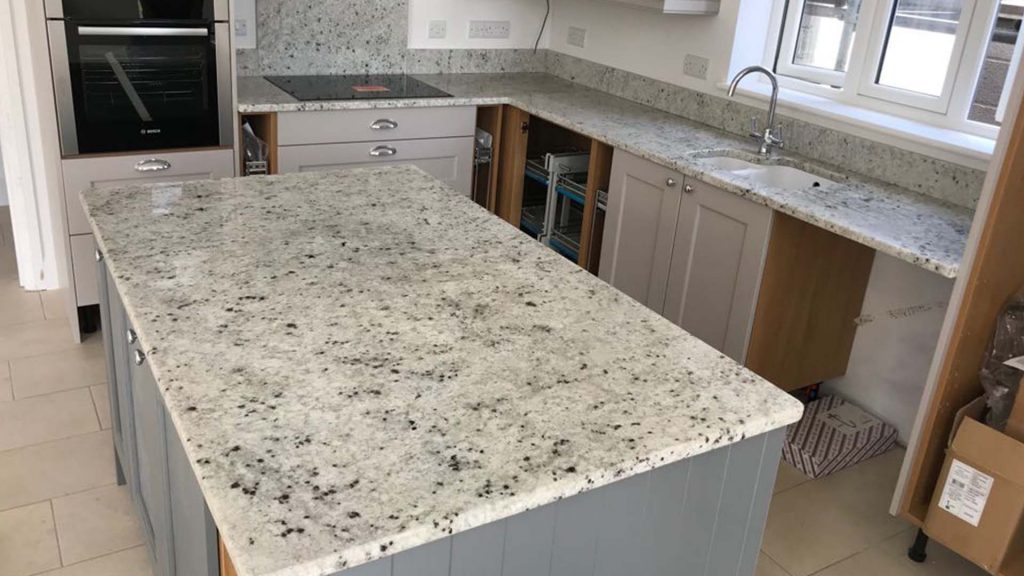 Most Indian granite suppliers provide both standard and custom size granite stones as per the unique needs of the buyers. In other words, the standard dimensions of white granites are:
Gangsaw slabs – 260 x 160 cm up in 2 x 3 cm
Cutter slabs – 180 x 60 cm up in 2 x 3 cm
Tiles – 30 x 30, 30 x 60, 60 x 60 cm
Countertops and Vanity tops – Custom sizes
---
The Bottom Line
Due to the easy availability of white granite natural stones, India always remains the first and foremost choice of architecture, granite suppliers, contractors, builders, and homeowners worldwide.
Having more than 20 years of expertise in granite manufacturing and exporters, Regatta Granites India is a leading granite supplier and exporter from India. It exports high-quality granite, marble, sandstone, limestone, quartzite, slate, and other stone articles to countries like the USA, UK, UAE, Australia, Germany, France, and others.