Blog
Top Indian Granite Colors For Bathroom
August 17, 2023 admin
Granite vanitytops' timeless beauty may transform a plain bathroom into a beautiful refuge. The granite colour you choose might make a lasting difference in creating the bathroom of your dreams. Every step of the journey, our staff at Granite Selection is here to help.
Here are some of the most widely preferred Indian granite colors that tend to take your bathroom to fresh heights of luxury and elegance, ranging from calming neutrals to stunning veined patterns. These alluring colors and natural stone surfaces that will transform your bathroom into a private retreat, prepare to enter a world of limitless possibilities.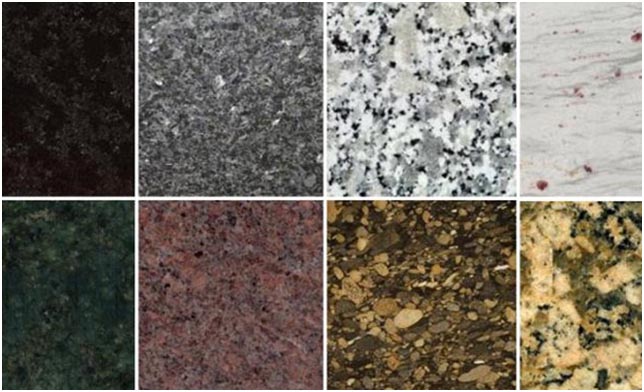 These gorgeous natural stone colours for bathroom countertops, set out on a quest to design the bathroom of your dreams. Choose an unmatched granite bathroom countertop that will complement your decor and last for a very long time. Prepare to be inspired and use granite countertops to make your bathroom a beautiful and opulent space.
Popular Granite Colors For Bathroom Countertops
The timeless elegance and adaptability of white and beige granite can improve your bathroom's overall design. These neutral shades of natural stone give off a crisp, modern appearance while mixing well with many other design trends.
Beige and white granite colors may readily match your preferred aesthetic, whether you choose a modern, minimalist atmosphere or a classic, traditional environment.
Alaska White Granite is a dusky white granite from India which is widely exported to countries like the USA, UK, Europe, UAE, and others.
This natural granite is a flexible option that can match a range of bathroom designs, from classic to modern, thanks to its gentle movement and light colour palette. Andromeda White provides elegance and produces a peaceful bathroom environment whether you use it as a countertop surface or incorporate it into a bathroom vanity.
Alaska White is a durable, low-maintenance, stain- and scratch-resistant option for your bathroom countertops that is also aesthetically pleasing.
2. Colonial White Granite
Due to its timeless beauty and adaptability, Colonial White Granite is a preferred material for bathrooms. This gorgeous granite has a white backdrop with grey and black mineral flecks, giving it a chic and sophisticated appearance.
Any bathroom design benefits from having white counters with subtle patterns and soft veining like this one. Colonial White Granite is a flexible option for both classic and contemporary bathroom styles. It goes well with a variety of colour schemes, including green, grey, beige, and more.
Colonial White Granite, whether it is used for countertops, vanities or backsplashes, will give your ideal bathroom a touch of natural refinement and beauty.
If you want to add refinement and beauty to your bathroom or bathroom vanity, think about Black Galaxy Granite. This well-known black granite gets its name from its captivating pattern of tiny golden and silver speckles that resemble galaxies.
Black Galaxy Granite is a visually appealing alternative because of how the black backdrop and the brilliant speckles contrast sharply. To create an opulent and classic aesthetic in any bathroom, use Black Galaxy Granite as floors, vanities, or granite slabs.
It is a sensible option for busy bathrooms because to its longevity, stain resistance, and simplicity of upkeep. Although it complements white cabinets well, it may be paired with any design that you want. It is clear why Black Galaxy Granite is a preferred choice.
Black Pearl Granite is a classy option for enhancing your bathroom's overall look. This gorgeous block of black granite has a soft, speckled pattern that is reminiscent of the shimmering splendor of black pearls and has touches of silver, grey, and green.
Dark color and glittering flecks work together to provide a compelling aesthetic that adds character and depth. Black Pearl Granite has a dramatic and opulent appearance and is very adaptable; it may be utilized for countertops, backsplashes, or accent pieces.
It will last for many years, maybe a lifetime, because of its timeless beauty and durability. It's a popular option for people wishing to design a beautiful and durable bathroom.
The elegant and charming option of Colonial Gold Granite is one that is welcoming and pleasant. A lovely and distinctive design is produced by the golden base colour mixed with brown, grey, and black striations. Accentuate it with beige, grey, or even pink materials. The elegance and warmth of Colonial Gold Granite highlights the unique personality of your room.
It is a flexible choice for countertops, backsplashes, or vanity tops since it complements both light and dark colour palettes. Colonial Gold Granite adds to the overall appearance of your bathroom and makes for a warm and enduring place because to its resilience and natural beauty.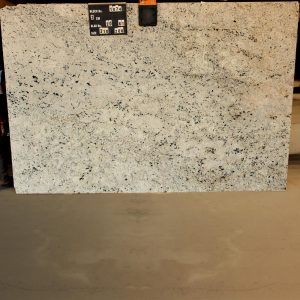 A stunning option that gives your home a sense of richness is Koliwada Blue Granite. Its striking blue granite colour, with touches of grey and white, is reminiscent of the deep ocean. This has a distinctive pattern and substantial mineral deposits that produce an alluring impression.
This granite is a focal point in any bathroom due to its vivid and exotic appearance. Koliwada Blue Granite exudes richness and makes a stunning focal point in your fantasy bathroom whether it is utilised for countertops, shower walls, a vanity or flooring.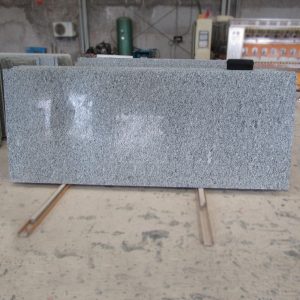 The Conclusion
The exciting process of selecting the ideal granite colour for a bathroom makeover gives you the chance to enhance and personalise your space. But we are also aware that the sheer number of granite colours available for bathroom applications may overwhelm you. Here is where our specialists can help.
There is a granite colour that will represent your taste and provide an exquisite bathroom design, whether you choose the classic elegance of Calacatta or the sleek beauty of Absolute Black.