India is a mineral-rich country and it has hundreds of granite reserves found in Rajasthan, Karnataka, Tamil Nadu, and Andhra Pradesh. That is why there is no shortage of hundreds of Indian granite colors and shades available at granite stone exporters and suppliers. Primarily, Indian granite can be easily divided into Northern granite and Southern granite categories. 
Naturally-made south Indian beautiful stones from granite mines in South India add luxury to your space without putting any burden on your pocket. Following is the geo-distribution of south India granite:
Andhra Pradesh (Vishakhapatanam and Ongole)
Karnataka (Bangalore and Mysore)
Tamil Nadu (Selam, Shoolgiri, Madurai, and Chennai)
Telangana (Khammam, Hyderabad, and Karimnagar)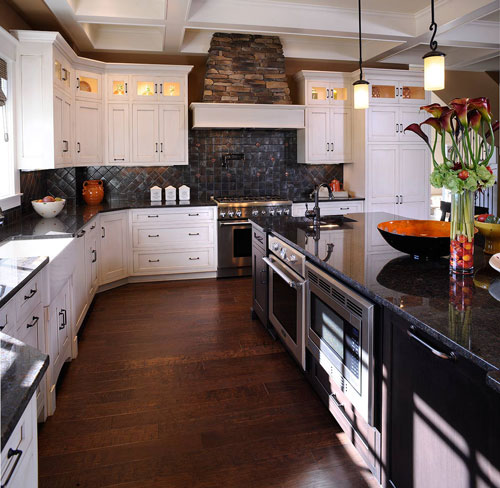 Why south Indian hues for granite applications?
Buyers, granite in south India is of the finest quality granite available. B2B buyers can import this stone from India to end-users looking for a superb stone product for kitchen countertops and wall cladding; headstone and benchtops; bathroom, wall and floor tiles. In different parts of the world, Indian Granites are also termed as Indian Granit or India Granit owing to different languages. When it comes to making a buying decision, the following qualities entices buyers to South Indian granite colors and products. These include:
High quality with hard in nature
Unique strength and beauty
Shines well with excellent polish
Superior to Chinese and Brazilian granite
Over one hundred granite colors available
Matchless Indian granite hues from Indian suppliers for a stylish home
When it comes to buying Indian granite, there is no dearth of Indian suppliers and manufacturers who are ready to cater to all changing needs with the best quality materials. Indian dealers and exports offer more than 100 colors that are matchless and hard to find with lots of features in all parts of the world. Buyers can opt for their choice size and pattern. Primarily, the following standards are widely available. These include:
Available Granite Products: Tiles, cutter slabs 180 x 60 cm up in 2 & 3 cm, gangsaw slabs 260 x 160 cm up in 2 & 3 cm, countertops and vanity tops
Available Granite Finishes: Polished, honed, sandblasted, bush hammered + brushed, leather finish, tumbled, lepatora, antique (sandblasted + brushed) and bush hammered
Edge Finish: Machine cut edges
Applications: kitchen and bathroom walls and floors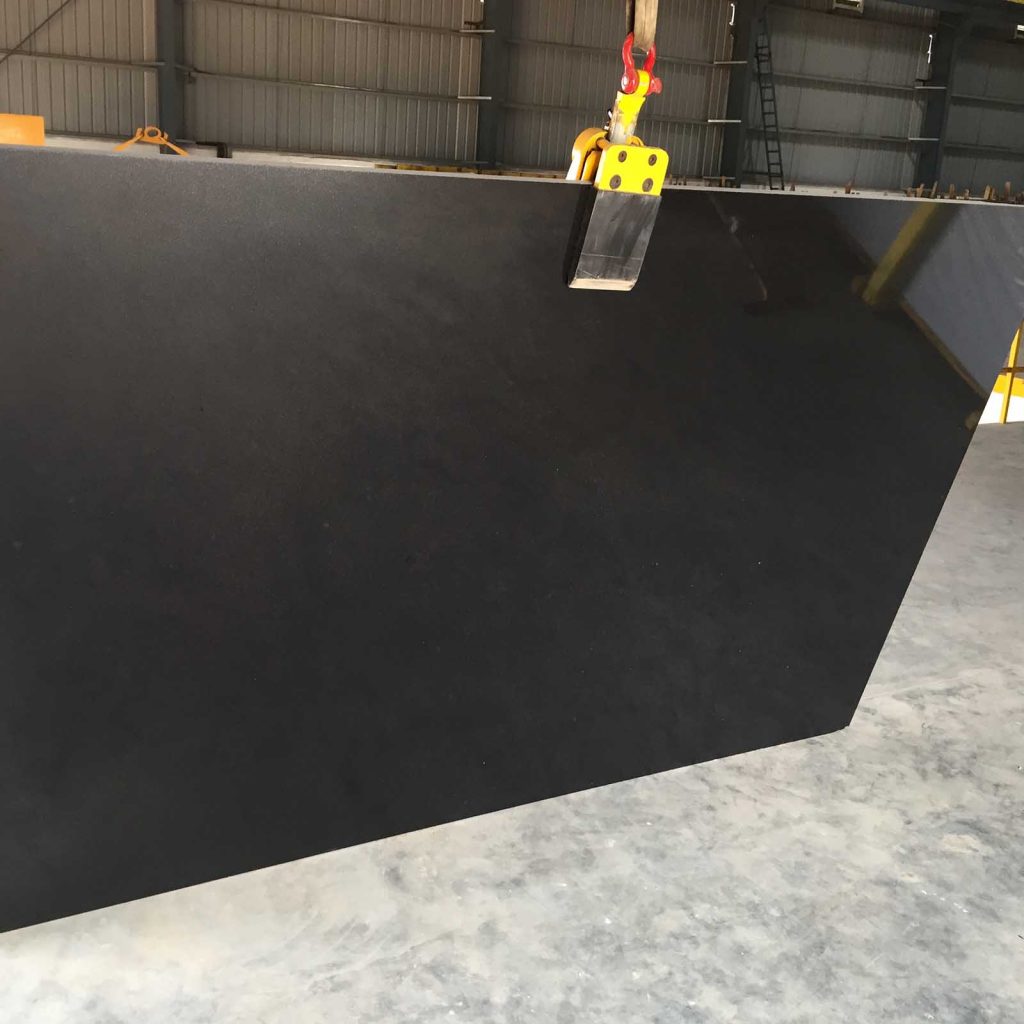 This product is known for various names like Indian premium black, jet black, premium black, and telephone black. It is the purest black stone that fits well in all classic black-and-white kitchens. With no or very little variation, this stone is the first choice of homeowners, contractors, and designers.
The most royal-looking granite variety boosts the aesthetics of all domestic and commercial spaces. For having a sleek and modern look, this stone comes in the form of tiles, gangsaw and cutter slabs. Homeowners should prefer this hue for having an excellent kitchen work surface with golden and white speckles.
This south Indian beauty garners kitchen and bathroom walls and floors in a different way. With flecks of black, dark brown and grey tones, this stone from Telangana enjoys the status of consistent granite. You can easily avail tan brown Indian granite slabs in 180 x 60 cm and tiles in 24×24, 12×12, 18×18 size.
Featuring a combination of dark brown and dark red tones, this stone is an ideal candidate for countertop and vanity tops. Available in all popular finishes, this beautiful stone with curvy patterns of three shades gives all granite lovers an edge.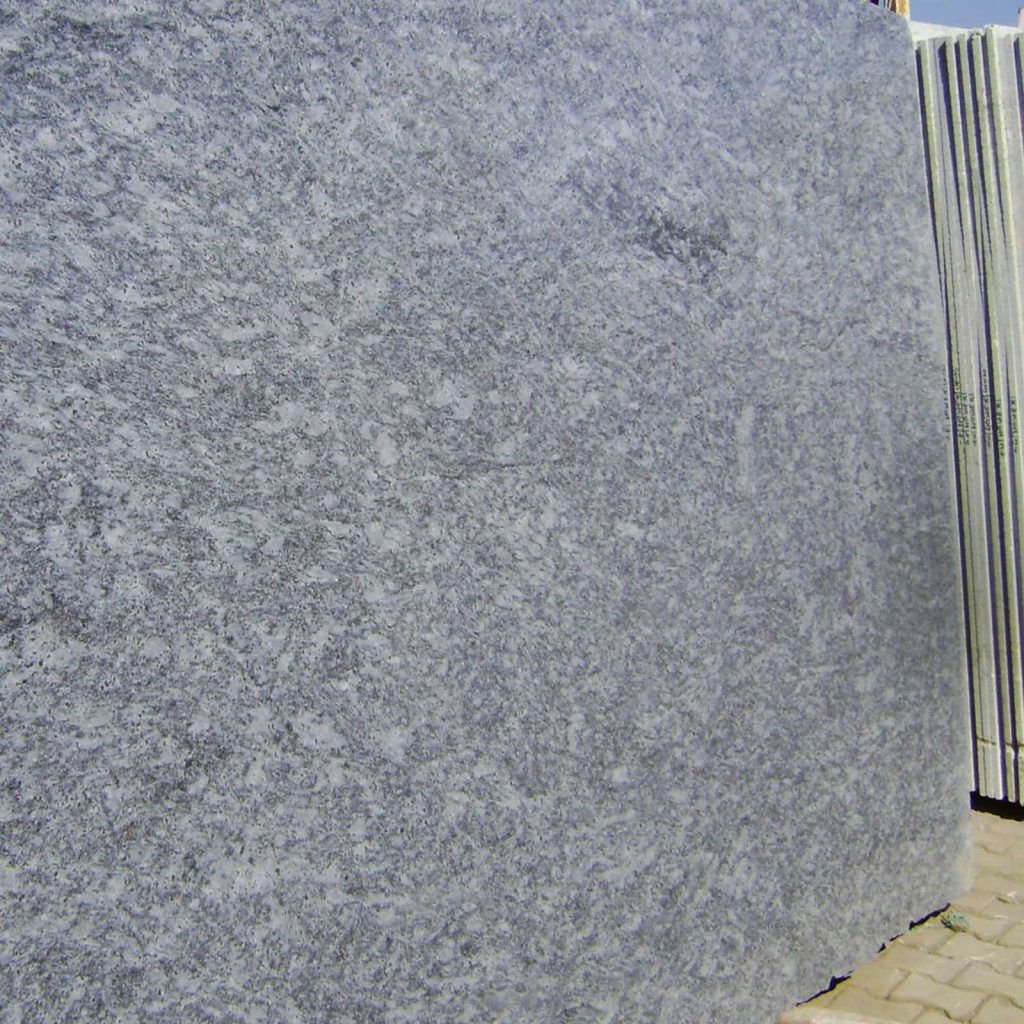 If you are looking for a stone with Burgundy-colored speckles on its surface, gleaming Lavander blue granite is a great choice. Available in multiple polishes and edge finishes, this stone enhances the look and appeal of the ambiance around where it is installed. With a light blue background on its surface, this stone catches all eyes.
Bring the magic of the currents of a river at your home with river white granite quarried from South India. It matches well with black and light colored cabinets in your kitchen. With grayish swirls and patches, this stone is a perfect beauty to watch out.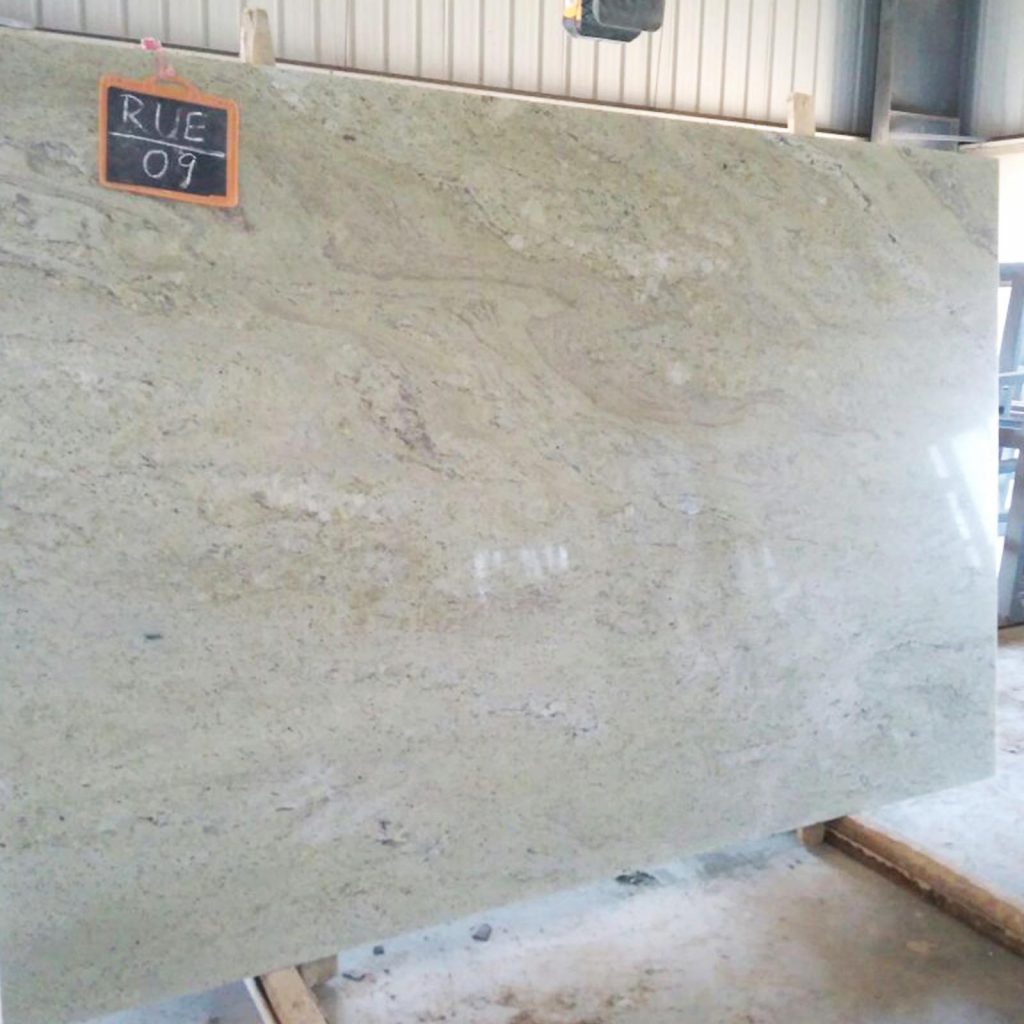 Quarried from South India, this stone comes with a light green background that renders a soothing appeal to the surrounding ambiance. With a surface having swirls and streaks in different shades, this stone overcomes all expectations of homeowners looking for a royal stone.
Regatta Granites India, one of the leading South Indian granite exporters, offers all mentioned above rare and popular Indian granite colors processed at its Bangalore factory at competitive price tags. Get in touch with this company if you need the best price for all mentioned-above gems from South India.