Whether it is to construct a new building or renovate an existing one, the two most commonly used natural stones by architects these days are travertine and granite. It is necessary to select the right natural stone to get the desired results. Many times, architects and construction experts get confused between different natural stones due to their wider varieties and diverse specifications. Since natural stone can be used in different areas of a property like granite countertops or wall cladding, choosing the right natural stone makes a big difference to the overall living.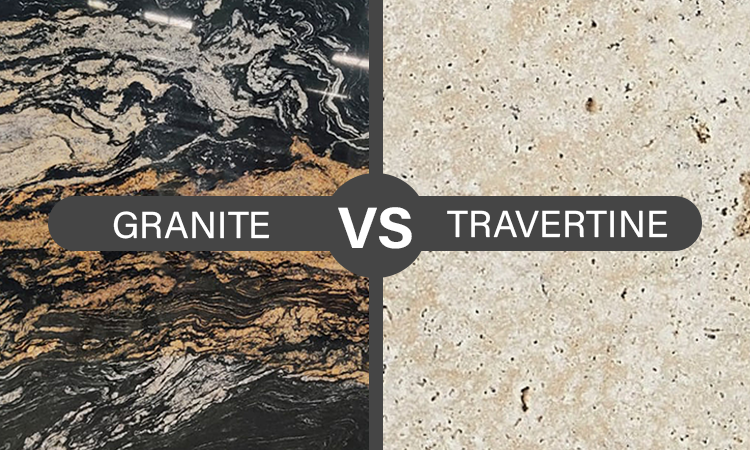 Now, when it comes to the applicability of granite and travertine in architecture, granite is primarily used in kitchens and bathrooms, and other high-traffic areas. On the other hand, travertine is usually preferred in areas with low traffic such as flooring and backsplashes.
How do these stones emerge?
Natural igneous rock is granite. Granite forms in underground volcano chambers over hundreds or possibly thousands of years. During the magma's crystallization process, it develops gradually. Granite is mostly composed of quartz and feldspar, with trace amounts of other minerals. The majority of granite that is sold in the US comes from Brazil, India, Italy, and Canada.
A form of limestone called travertine is deposited by mineral springs, particularly hot springs. Stalactites are rock formations that are typically found in caves and are made largely of travertine. Oftentimes, travertine has an exquisite yet natural appearance. Only neutral colors like white, tan, brown, and cream are available in travertine. The natural stone known as travertine is mined in Italy, Iran, Mexico, Turkey, and Peru, and is then imported into the US.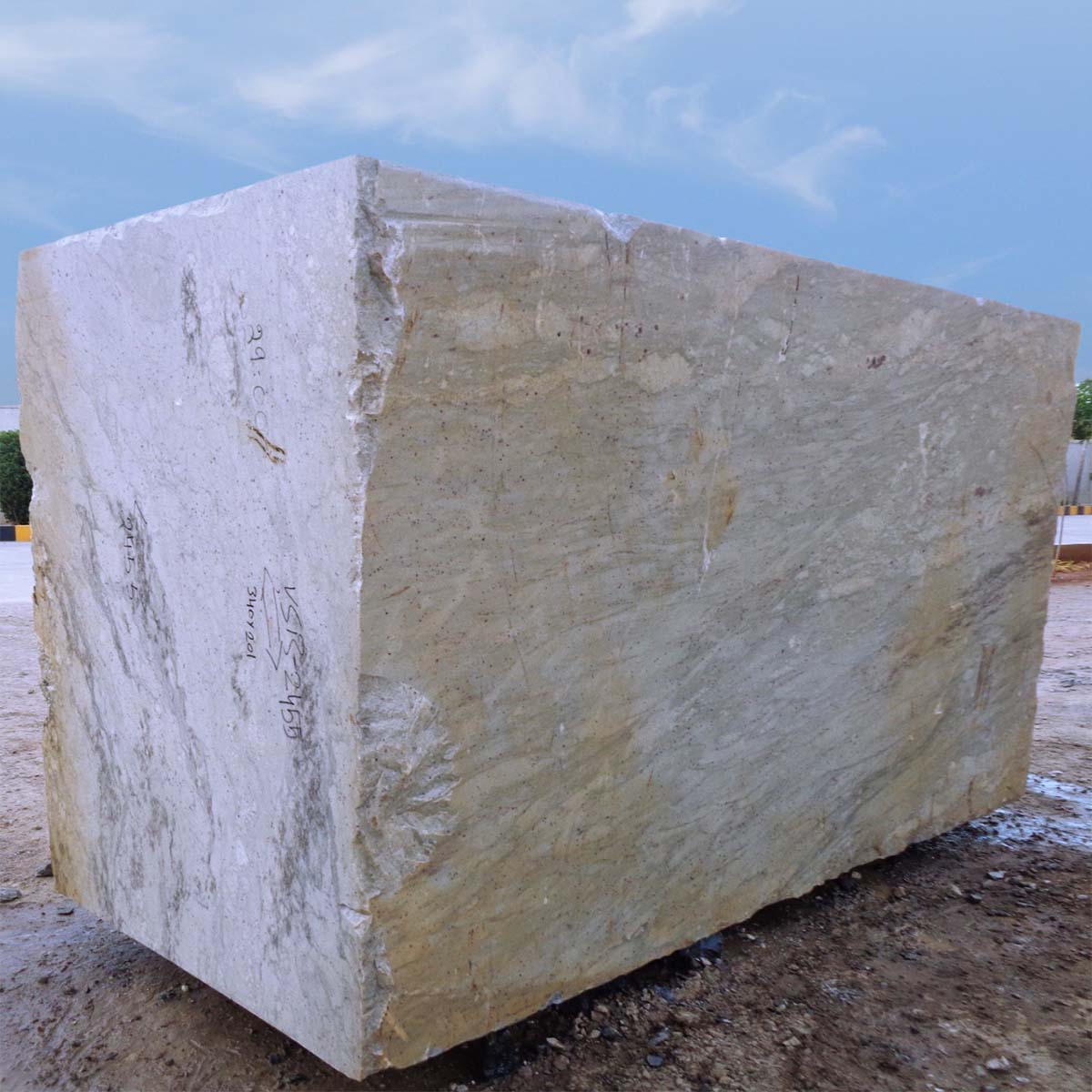 Visual Appearance of Granite and Travertine
Compared to Travertine, granite countertops come in a far greater range of colors and styles. Granite has distinctive patterns and brilliant colors. A granite countertop's overall cost and appearance might fluctuate depending on a variety of post-finishing choices that are made.
Contrarily, Travertine is only available in neutral shades like white, tan, brown, and cream. Travertine is available in a wide range of finishes, including honed, tumbled, polished, and brushed. The most notable feature of travertine is its porous veins, which produce lengthy streaks of even color. There are several earth tones available in travertine. Travertine is a natural stone option to consider if you want a surface that will uplift the atmosphere of a space.
The Use of Granite And Travertine In A Structure
Granite is a versatile and long-lasting stone that is ideal for use practically everywhere in your home. This natural stone is a great option for countertops in kitchens, bathrooms, backsplashes, vanities, and other areas. Your property will be transformed by the incredibly appealing, long-lasting, and simple to maintain stone known as granite.
For interior spaces with little traffic, travertine is ideal. Natural stone travertine is a great choice for backsplashes, floors, and vanity tops in bathrooms. Travertine can be used as a countertop, but you must exercise extreme caution. Countertops made of travertine are prone to damage from abrasive spills that will permanently discolor them.
| | |
| --- | --- |
| Travertine | Granite |
| Extremely fragile | Requires low maintenance |
| Superior natural colors and streaks | Resistant to heat and scratches |
| Ideal for low-traffic areas | Perfect for high-traffic areas |
| | |
The durability of Granite and Travertine
Granite is extremely resistant to scuffing, chipping, and cracking. One of the countertop materials that can withstand the most heat is granite. Under typical use and with the right maintenance, a granite countertop that has been fitted and sealed properly will remain in pristine condition forever.
Granite is more durable than travertine. The stone is a high-maintenance material because it requires frequent sealing due to its porosity. Like granite, travertine is heat-resistant.
What purposes does granite normally serve?
Granite is typically utilized in slab form for vanities, backsplashes, kitchen granite countertops, and bathroom countertops. While not particularly common, granite tile is another alternative for this stone. One of the best building materials for enhancing your home's beauty and value is granite.
What Travertine is used for?
The stone is most frequently used to make travertine tiles. Tile made of travertine is utilized for outdoor spaces, floors, and backsplashes. Travertine is available in a wide variety of tile types, including the wall, floor, and shower tiles. Pavers made of travertine are also available for usage outdoors. The addition of travertine to the home's flooring, backsplash, or countertop is stunning.
The Conclusion
This post intends to help you choose between Travertine and Granite, the two most commonly used natural stones in the architectural world today. Depending on your project's specific requirements, you can choose between granite countertops and Travertine slabs.