Selling goods and products in large quantity and at a cheaper price tag is all about the business of wholesale.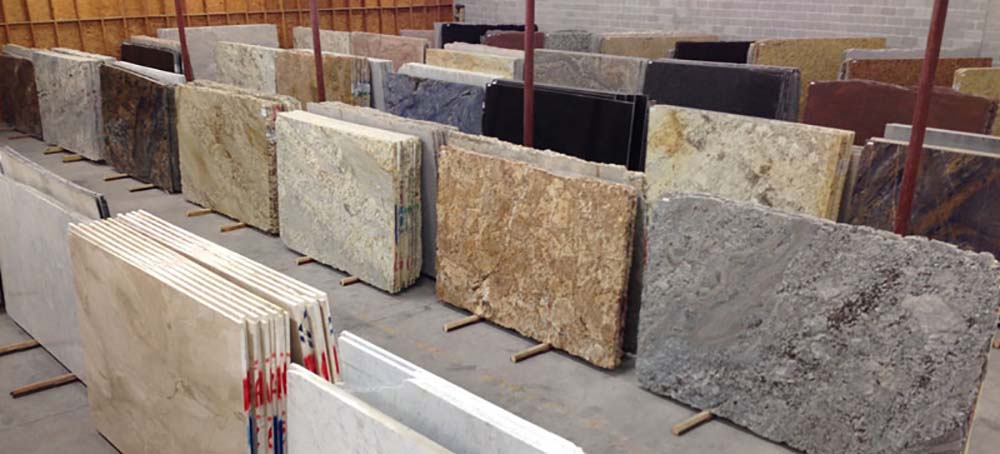 The concept of wholesale indicates sales in large quantities at low-costs. That is why B2B and B2C granite buyers like to get more and pay less. Reselling of purchased goods also brings an additional amount of money in the seller's kits. In the process of wholesale business (primarily B2B), an agent buys finished or non-finished items directly from the native manufacturer, supplier, or exporter and then resell the same items to consumers in a different market.
According to the United Nations Statistics Division, "wholesale is the resale (sale without transformation) of new and used goods to retailers, to industrial, commercial, institutional or professional users, or to other wholesalers, or involves acting as an agent or broker in buying merchandise for, or selling merchandise to, such persons or companies. Wholesalers frequently physically assemble, sort and grade goods in large lots, break bulk, repack and redistribute in smaller lots."
Different aspects of wholesale granite market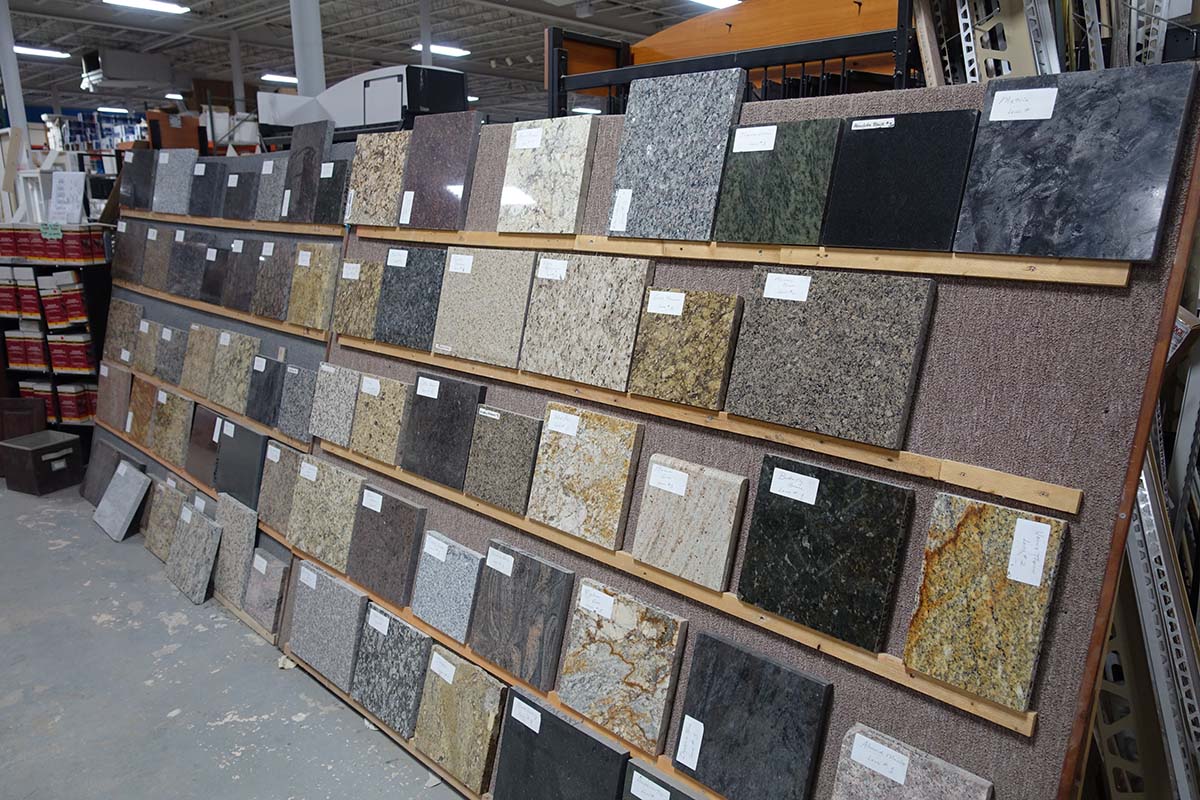 India is one of the largest granite markets in the world and is famous for offering rare and high-quality granite materials at an affordable price tag. Thanks to the competition and will of Indian granite market players to serve the global clientele. When we talk about wholesale in India, it means buying any colorful granite product in a big quantity but in one size, one color, and one container. If buyers make a purchase this way, it is termed as wholesale business. Wholesale agents or intermediaries are part of the granite supply chain. At a broader level, there are three big categories to classify the nature of wholesalers in the Indian granite industry. These include:
Merchant wholesalers
Agents, brokers, and commission merchants
Manufacturers' sales branches and offices
If you look for wholesale granite market in India, Rajasthan, Bangalore, and Chennai emerge as one of the top hubs for availing a variety of colorful granite products. These hubs help all buyers get granite cutter and gangsaw slabs; countertops and vanitytops; blocks; tiles, and monuments and tombstones. When it comes to availing granite slabs and tiles, granite factories give B2B and B2C buyers an edge. On the other hand, buyers can expect the availability of granite blocks (rough and unfinished) from the north and south Indian granite quarries.  
In the business of wholesale granite, quality is a big factor and commercial quality is liked and preferred by B2B buyers. On the other hand, a grade quality is demanded by B2C buyers. If you are a buyer, the Indian market can cater to your needs with the following options:
Gangsaw slabs: 260 x 160 cm up in 2 & 3 cm
Cutter slabs: 180 x 60 cm up in 2 & 3 cm
Tiles, countertops, and vanitytops: Cut to size
Available granite finishes: Polished, honed, sandblasted, antique (sandblasted + brushed), bush hammered, bush hammered + brushed, leather finish, tumbled, and lepatora
Edge Finish: Machine cut edges
Benefits of buying from wholesale granite supplier
Plainly speaking, a wholesaler may own or control retail operations. It is also likely that wholesalers do not sell granite stone products to end customers directly. Undeniably, many wholesalers can also involve in the process of selling stones as retailers or manufacturers. There are also many other intermediaries involved in the process of wholesaling. When it comes to competition, buyers need to purchase from a seller's market that can be monopolistic or open. In lieu of a particular amount of money, wholesalers pass the value to money to their immediate buyers. Indeed, a wholesale granite supplier offers stone buyers lots of benefits along with granite products. These benefits include: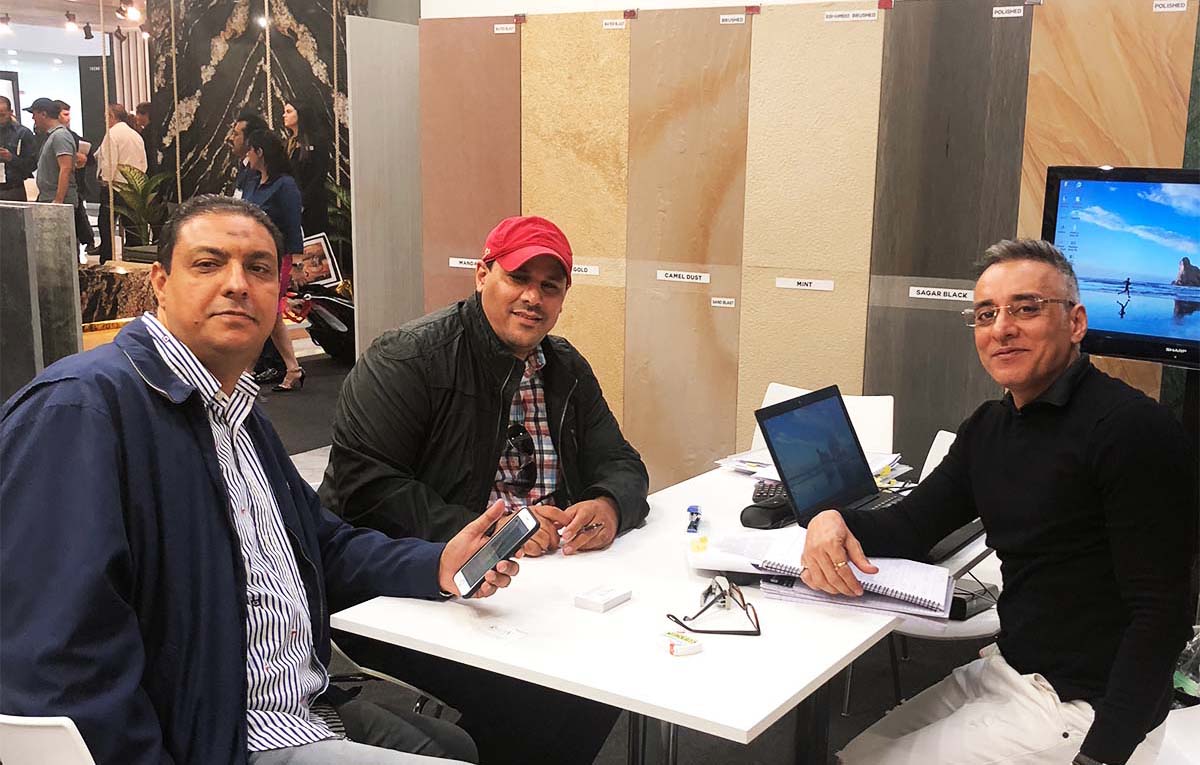 International or local buyers get producer's goods in a suitable quantity that can be used for the purpose of resale.
Wholesalers ensure buyer get wider geographical access and diversity in procuring natural stone products from India.

Wholesalers ensure and maintain a quality dimension that remains unchanged after many years of use.
A professional and established granite wholesaler is committed to delivering cost-effectiveness by decreasing grievances faced by stone buyers.
Buyers can have ready access to supply as per their changing needs.
Wholesalers of granite in India help universal buyers minimize their transportation costs when they purchase goods in larger quantities.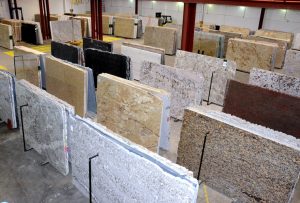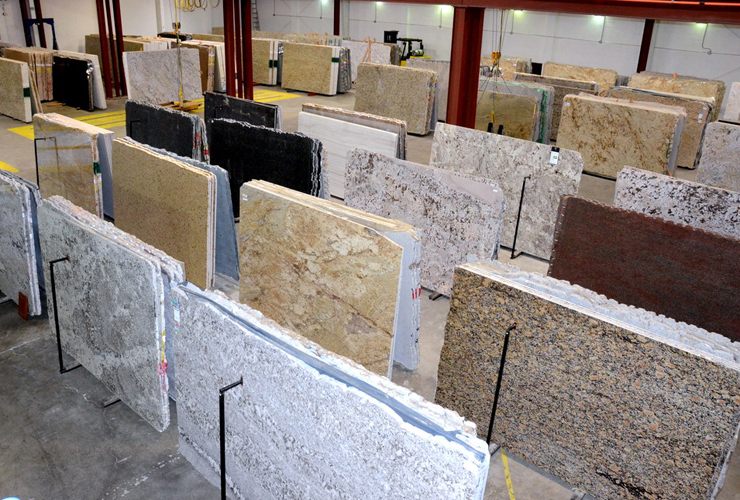 If you buy in wholesale, it means that you are going to control the quantity and supply of granite products. Buying granite in wholesale also means that you pay the wholesale price for having a large number of stone products from Indian wholesalers. This way, you save more by paying wholesale price, not selling price of the stone decided by the wholesaler. You get a chance to avail stone products at a reduced price tag. As far as the availability of granite slabs wholesale and wholesale granite countertops for business-to-consumer and business-to-business buyers in India are concerned, Indian granite sellers and suppliers like to stick the following criteria.
Minimum Order Quantity – One full container load
Weight of loaded container – 27-28 tonnes
No of standard size gangsaw slabs in a container – 70 slabs
No of standard size cutter slabs in a container – 200 + slabs
Regatta Granites India is a certified and experienced granite wholesaler that is involved in the process of manufacturing, supplying, and exporting granite wholesale countertops, tiles, slabs, and rough blocks to B2C and B2B buyers in more than 60 countries. The company is always ready to respond to all queries concerning granite stone wholesale raised by granite lovers across the world.