The utility of granite products is huge for a variety of construction projects in all parts of the world. Granite quarries are the destination where granite is available in bulk. Granite quarries don't sell finished granite products in the form of tiles, slabs, and countertops. They simply produce rough giant blocks in gangsaw and cutter blocks. Generally, granite processing factories get gangsaw blocks (size – 260x160x100 cm up 280x180x100 and 300x190x120 cm up 300x200x100) and blocks (size – 180x70x60 cm up 240x70x60) direct from granite quarries.
Granite factories are the right platform that produces ready to use granite products matching the needs of global buyers. Read this content and find out what sort of granite products are produced by granite factories in India.


Granite products direct from the factory
India is the biggest natural stone hub that export granite to granite buyers from all parts of the world. With North and South Indian granite quarries, India caters to the changing needs of global buyers professionally. Be it Rajasthan, Karnataka, Hyderabad, or Chennai, all destinations ensure you get quality granite stone in premium, standard, and commercial quality. Granite factory produces the finished stone that is useful for covering the wall, floor, sink, etc. The following are some of the most common stone products that you can expect from a fully-functional granite factory.
Countertops
Ideally suitable for modern kitchens, countertops make a kitchen functional and look practical. Granite countertops are made on the order because standard size countertops don't fix on all structures. Global buyers can opt for customized stone types so that they can match the needs of their targeted audience. Indian granite factories are ready to fulfill big and small orders of any quantity.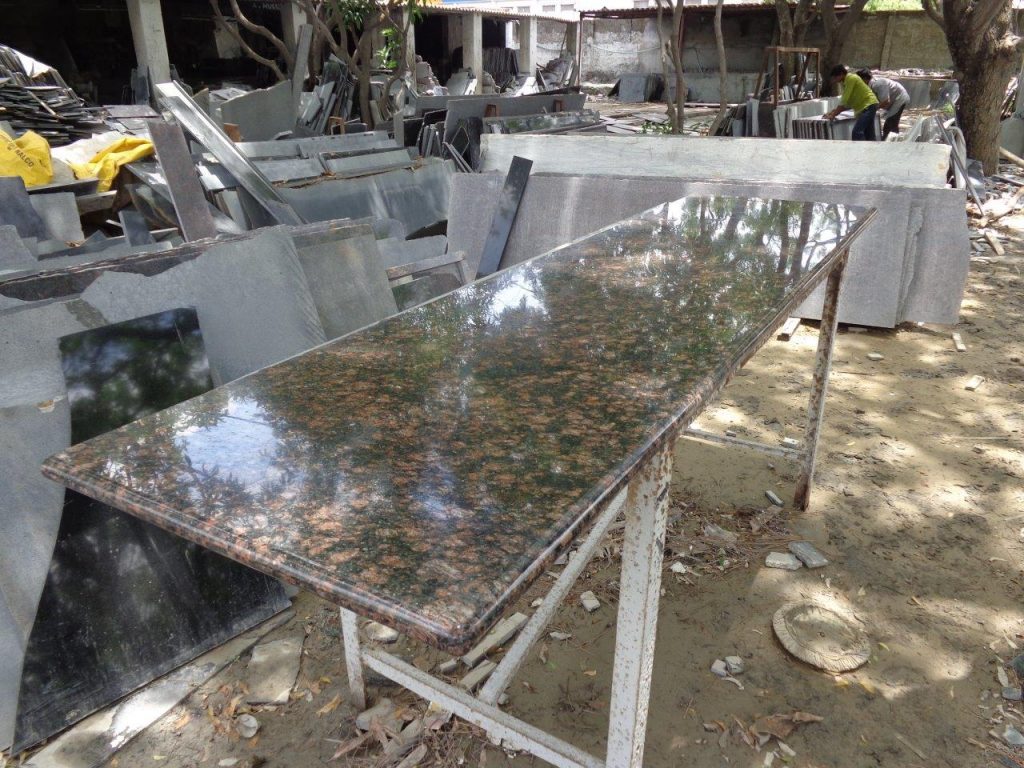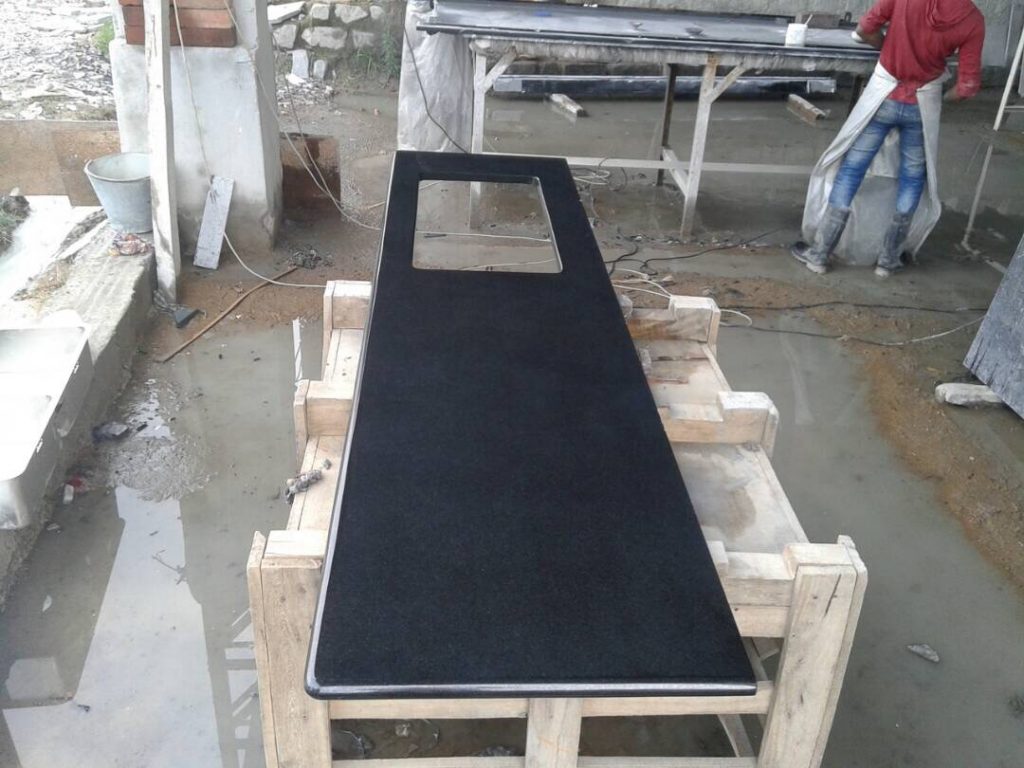 Vanitytops
Like countertops, vanitytops are also made on order. Standard size vanity tops don't fit all bathroom construction needs. That is why vanity tops are made only on orders. Being a vital material for bathroom decor, vanitytops are in huge demand at the global level. As far as the availability of vanity tops are concerned, Indian granite factories match all needs on time.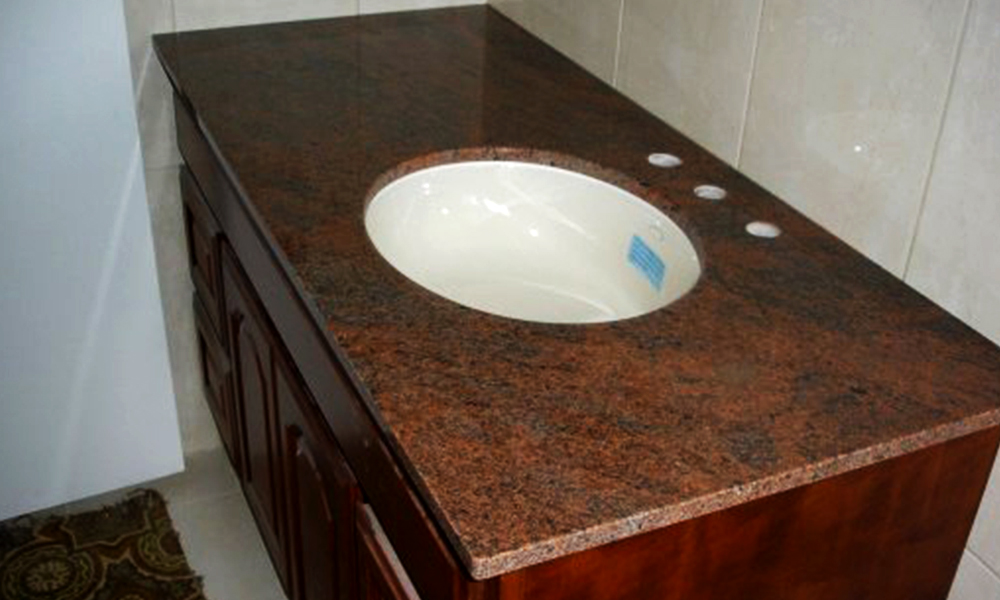 Cutter slab
Granite slabs come in two different sizes: Big size and small size. A big size slab is known as a gangsaw slab that looks bigger. On the other hand, it is a smaller size that is termed as a cutter slab. Made from giant size blocks, stone experts cut, finish, and shape cutter slabs using stone cutting instruments and machinery. You can expect a cutter slab in the following size.
• 180 x 60 cm up in 2 & 3 cm
Buyers can also opt for custom sizes.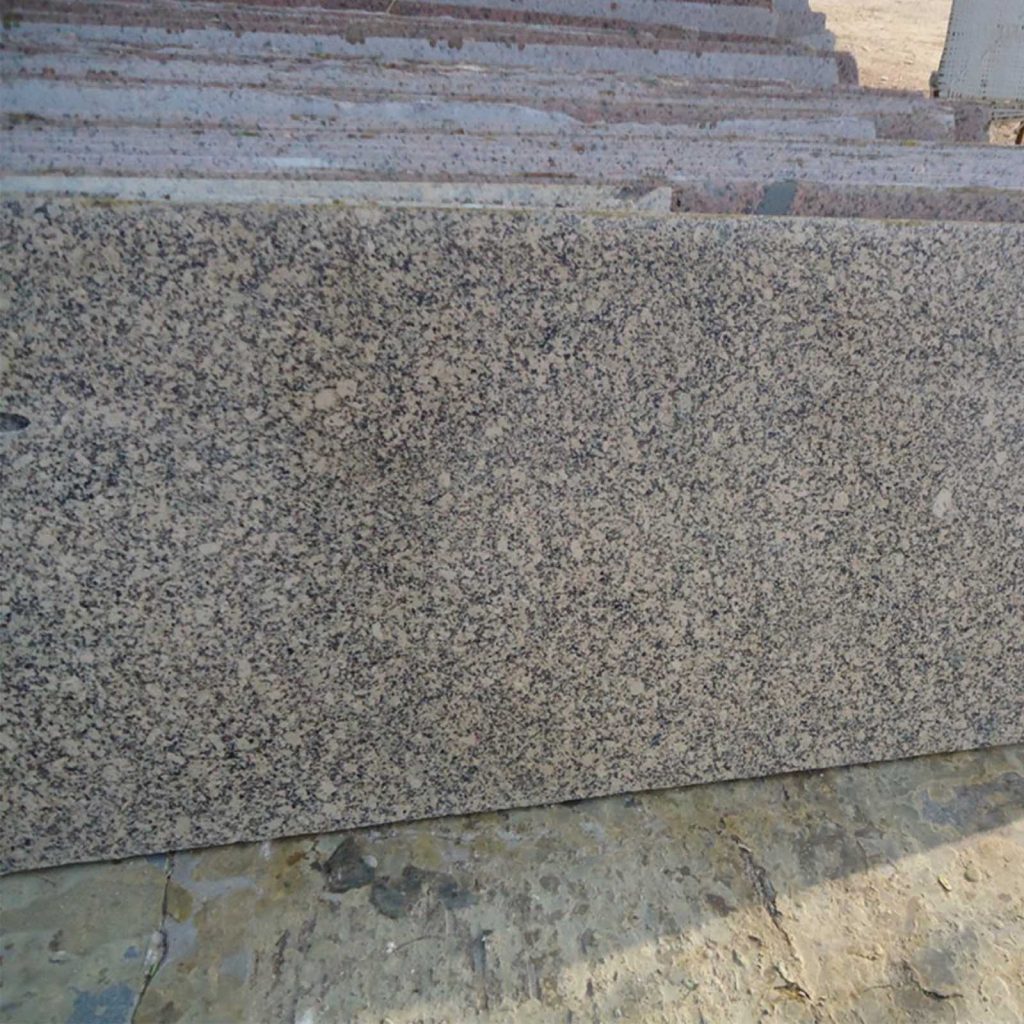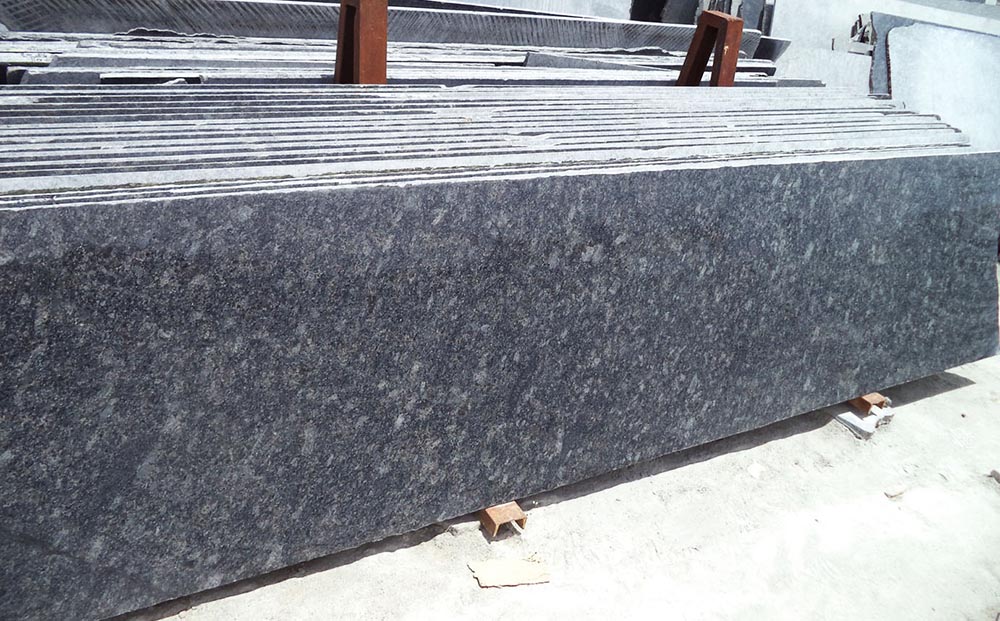 Gangsaw slab
Generally, big slabs are demanded by B2B buyers for fulfilling their commercial purposes. All sorts of residential and commercial projects need slabs. But gangsaw slabs are a big fit for commercial construction. All granite factories in North and South India offer the general size of granite slabs in the form of:
• 260 x 160 cm up in 2 & 3 cm
Buyers can also opt for custom sizes.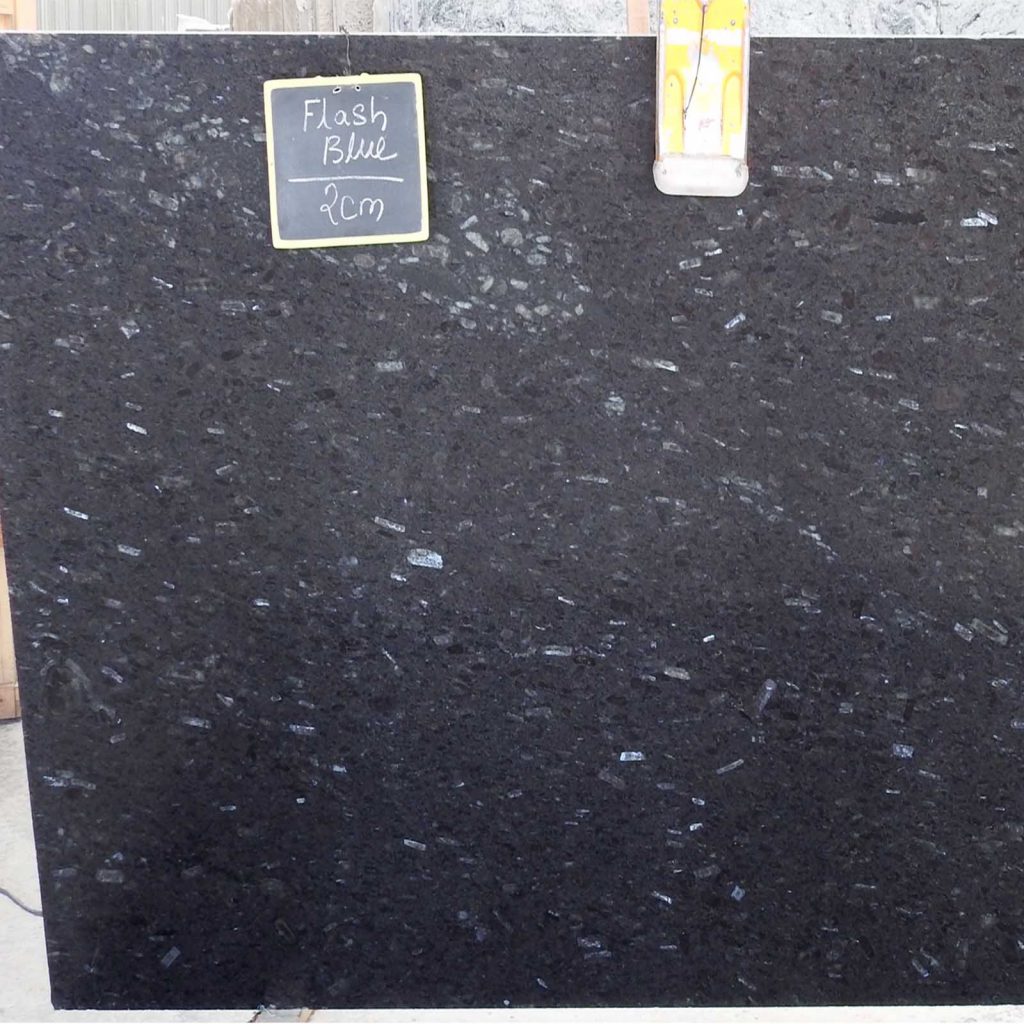 Tiles
Tiles are the most common and widely used granite stone product for all sorts of major or minor construction projects. Tiles easily fit on walls, floors, countertops, and outdoor ways. Available in various colors and finishes, granite tiles from Indian stone suppliers are affordable and emerge as a replacement to expensive Western granite stone. Expect the following tile sizes from India. These include:
• 30×30, 30×60, and 60×60 cm
Buyers can also opt for custom sizes.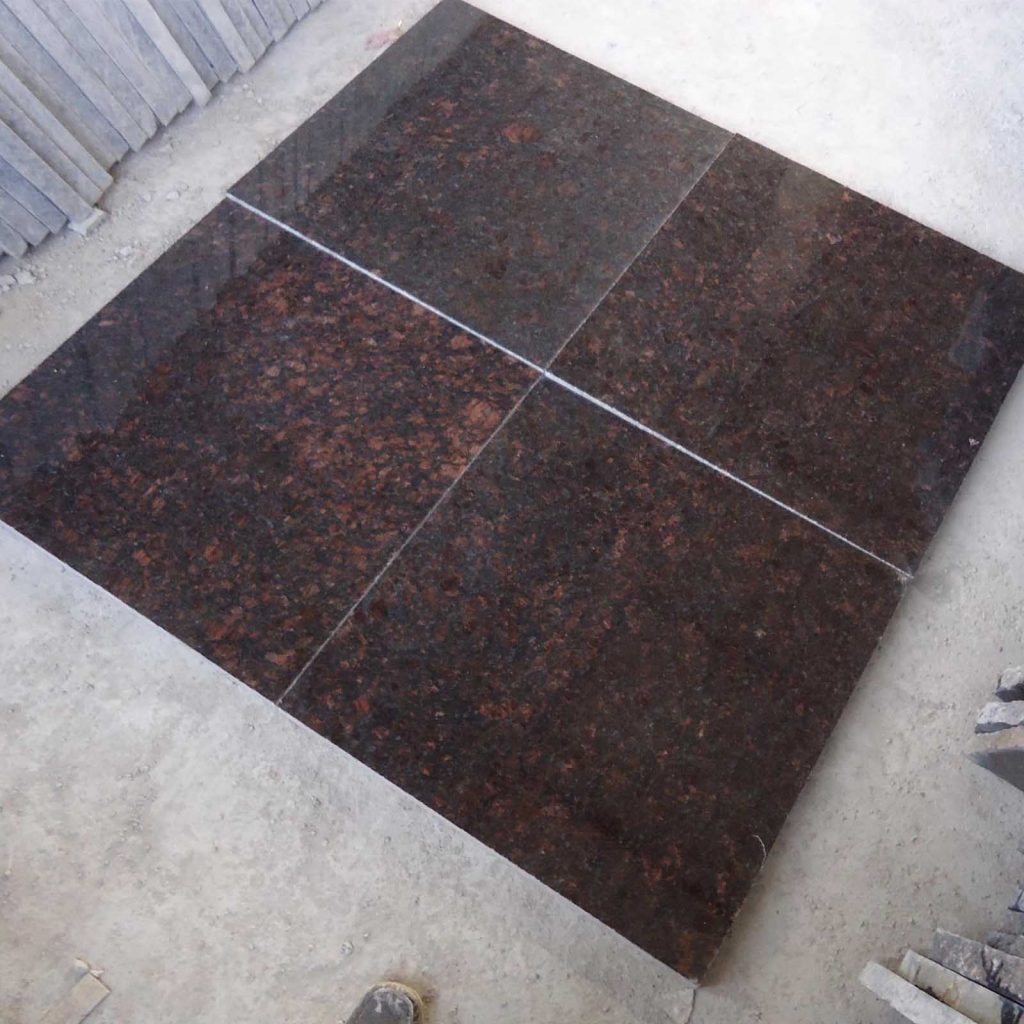 Monumental stone
Granite is useful for not only construction projects but also memorial stone. Granite headstone products, memorial plaques, and cemetery monuments come in different shapes, styles, and sizes.
• Shape – Heart, serpentine, double edge, and rectangular
• Style – European, Belgium, engraved, etc.
• Size – 200x100cm
Apart from all mentioned above granite stone types, buyers can also expect a few stone articles for the decoration of indoor and outdoor premises. A granite factory with machinery, instruments, skills, experience, and commitment accomplish production activities.
From manufacturing to packing and from quality control to product delivery, a factory goes through a long list of activities to give granite lovers top granite products.